StraightUpSocial News Links for 12/31/2008
Dev Basu at Search Engine Journal provides a year-end list of ideas for using Twitter for "PR, Social Media, Branding and other such purposes."
Alex Castro at Mashable weighs in with predictions on the growth of online video in the coming year.
We round out our look back/look forward New-Year-News-Links with Mark Glaser at MediaShift who shares the top "MediaShifting" stories of the year, which were voted on by MediaShift readers.
Happy New Year!
Up Next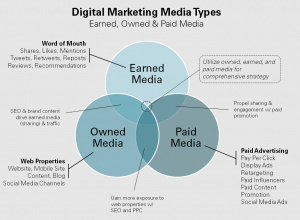 In order to generate quality website traffic and efficient ROI for your business, you already know you need content that's compelling and useful to your target audience. But website content creation is not enough. A great strategy combines different types of media for optimal performance. Let's talk about earned media vs. paid media vs. owned...