StraightUpSocial News Links for 1/12/2009
Lidija Davis at Read Write Web shares the details of a Google research paper that points out privacy concerns and security flaws in the current social networking environment.
James Lewin at Podcasting News tells us about a recent report from Forrester showing that very few videos online have been properly optimized.
Antony Bruno at Reuters reports on Cisco's introduction of Eos, a hosted platform designed specifically for media/entertainment companies to add social networking functionality to artist websites.
Up Next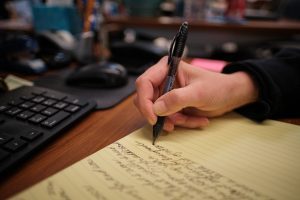 As content creators, we're continuously building content (for our agency and for our clients) to best meet the needs of potential and existing customers. While meeting those needs is important to us, the ultimate goal of content creation is always to drive leads and sales. Gated content is a valuable part of many marketing strategies,...