StraightUpSearch Podcast Redux
We've been back at if for a couple of weeks now, and we're really starting to get our sea-legs back.
That's right, it's the long-lost, never forgotten, now returned, StraightUpSearch podcast.
We've got a new format, which for a lot of folks won't be new at all if you weren't listening back in '06. However, for everybody that was around then, we've finally gone and changed our format.
The new SUS podcast gives us a chance to take a more in depth look at the most popular post of the previous week here on StraightUpSearch. Now by popular, we mean the most traffic, but if all of you decide a post is worth commenting on, and we get some discussion going, it's possible we could have a flexible definition.
Our topic du jour for this show was Christopher's post from last week, originally published on the 7th:
Why I Shouldn't Write about Microsoft's Attempted Takeover of Yahoo!
So until next week, I bid you easy listening and adieu!
Up Next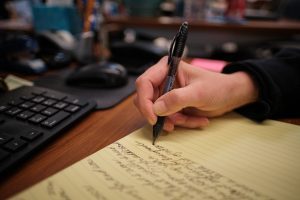 As content creators, we're continuously building content (for our agency and for our clients) to best meet the needs of potential and existing customers. While meeting those needs is important to us, the ultimate goal of content creation is always to drive leads and sales. Gated content is a valuable part of many marketing strategies,...