Meet Susie "Let's Test It" Grace: Oneupweb's Newest UI/UX Designer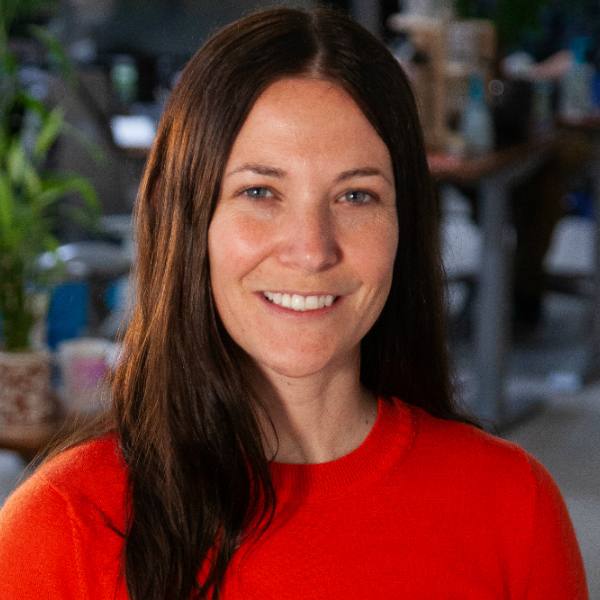 Name:
Susie Grace
Position:
UI/UX Designer
What's your average day like at Oneupweb?
I'm pretty new, so I still do a lot of listening and absorbing. I'm currently doing a lot of graphic design work but will be moving into more testing, CRO [conversion rate optimization] and UX [user experience].
So, currently I push pixels, ask questions and look at user data.
Tell us about a favorite Oneupweb moment.
I have more of a favorite thing about Oneupweb: how funny everyone is. We laugh a lot here, and it's been a really welcome thing to me.
What's your favorite blog, and why?
I love mindbodygreen – short articles about healthy living and wellness.
What makes Traverse City appealing?
It's beautiful here.
The water/Lake Michigan/Frankfort and the water community.
I love how the community supports local business and farms here.
What do you really do at Oneupweb?
Get stoked about numbers.
What do you do when you're not at work?
I love to move; if that means out on the water paddling, playing tennis, soccer, hiking with my dog or walking anywhere, I love it!
I'm also a tinkerer; I like to learn how to make things and create.
Years from now, what will stick out most about 2019?
A lot of things are happening this year: getting married, started my job here at Oneupweb and I launched a natural skincare side business – and that's only half the year!
It's 5:30 p.m. – what's your cocktail of choice?
Red wine, sour beer or sparkling wine, depending on my mood.
What's the last song you intentionally listened to?
"Just a Little Bit" by Paula Fuga. I love music that has a positive message.
What do you carry in your purse?
Well, I actually have a love/hate thing about purses. I can't stand carrying them, but I see the use at times – especially when I can't find my wallet. I always have doggy bags on me, a hair tie and if I'm on my game – a bobby pin.
What's your secret guilty pleasure?
Cookies … a lot of cookies.
Favorite book/movie/album/TV show/etc.?
Books: "The Unbearable Lightness of Being" by Milan Kundera
"Never Split the Difference: Negotiating As If Your Life Depended on It" by Christopher Voss
"The War of Art: Winning the Inner Creative Battle" by Steven Pressfield
Album: Calexico's Feast of Wire
Tell us something weird/unique/quirky about yourself.
I have never owned a TV. Yea, I'm one of thooose people. 🙂
What's one of life's simple pleasures?
Watching birds fly, sunsets, catching waves and laughing with people. Wait, that's four …
The internet is listening: Give us some words to live by.
Life is precious.