Technorati Asks: Who Are The Bloggers?
One of the many arguments that traditional media makes against the blogosphere often involves a statement similar to this:
Bloggers are primarily teens and 20-somethings who have little to no knowledge of traditional journalistic principles, but lots of time to share subjective rants on any topic they desire—which are then mistaken by their readers to be factual news.
Technorati, the world's first blog search engine, is working diligently to prove that the above statement is anything but true.
In an attempt to lift the thinning veil of misinformation about the blogosphere, Technorati has released this year's State of the Blogosphere series of reports.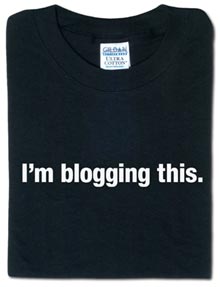 The series itself has been around since 2004 and aims to chronicle "the rise and evolution of the Blogosphere as we know it". With the recent rise in popularity of micro-blogging sites such as Twitter, Technorati has its work cut out for it.
Kicking off with Day 1: Who Are The Bloggers? SOTB 2009, Technorati reveals a treasure-trove of blogger demographics, including:
• 75% have college degrees
• 40% have graduate degrees
• 1 in 3 has an annual household income of $75K+
• 1 in 4 has an annual household income of $100K+
• 68% have been blogging for 2 years or more
And what may come as a surprise to some people:
• 35% have worked within traditional media as a writer, reporter, producer, or on-air personality.
Technorati will be publishing additional State of the Blogosphere reports all this week, including topics such as brands in the blogosphere, twitter & micro-blogging, and how bloggers are impacting global events.