The Marketing Power of Mobile Apps
By now everyone's familiar with Apple's "we've got an app for that" campaign. You want to know who sings that song that you keep hearing – they've got an app for that. You're looking for a great place to get sushi – they've got an app for that. Well, what if you want to build your brand? Is there an app for that?
It's all too easy to think about mobile apps as mindless entertainment. After all, there are so many fun apps that provide little more than that. And there's nothing wrong with this. I've even blogged about many of them right here. iBeer comes to mind for one, the Zippo lighter is another. And I don't care to know how much time I've spent (wasted) playing Stick Wars.
But there are many practical uses for apps. I personally have, and regularly use, several different apps to help me retrieve sports scores, get the latest news, access my social profiles, get directions, etc.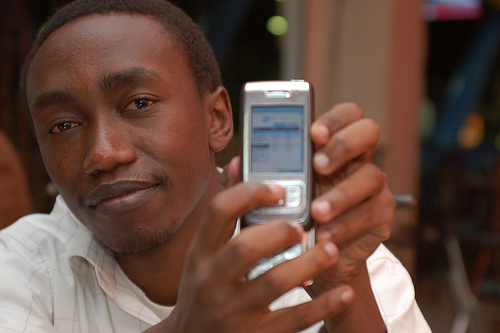 When thinking about creating an app for your brand, it's important to think about this kind of practicality. You should try to resist the rush to get something into the App Store that doesn't serve a purpose for your audience.
So how do you get practical with a branded app? It's simple. Just think about what your customer base is really interested in and/or could benefit from as it relates to your business, your product or your industry. For instance my Weather Channel app tells me the local weather forecast. OK, so you're saying it's easy for them, and you're right. But don't let that discourage you. It really is that simple a lot of the time – you just have to get creative.
A great example is the new Disney World app, which allows patrons to report and check current wait times for various park attractions. Another is the Kraft iFood Assistant. This app has allowed users to access recipes and create shopping lists for a while now, but just this year it added a new "Budget Wise" section. Perfect timing as more and more people are looking to tighten their belts (no pun intended).
A well designed mobile app can prove to be a very effective marketing tool for your brand. The key is to think about what your users could really use and then create something that doesn't just carry your logo, but also has real world practicality. There should be a reason for people to not just download it, but to continue to use it over time.
So what are you waiting for? Get creative and start thinking of a mobile app that can help build your brand. And if you need help, contact Oneupweb. We're a registered iPhone developer.
Up Next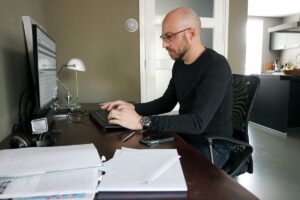 Blogs are an incredible tool for building brand awareness and even driving sales. The best way to get long-term benefits from your business's blog posts is to prioritize SEO and thorough topic planning. Here are the basics and the detailed logistics to know.   The Basics 1. Choose effective topics. Successful content marketing requires creating...