The Net Neutrality Culture Clash: The Rebuttal
*Editors Note: Last week a Oneupweb employee posted his thoughts on the Net Neutrality Culture Clash. Today our blog showcases some distinctly different views on the same topic.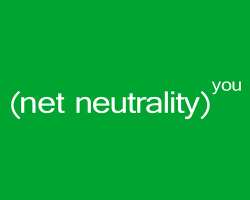 Saying that the Net Neutrality debate is about the GenY "entitlement" generation is nothing more then a red herring (much like communism). The debate has nothing to do with the content itself, pirated or otherwise. It's about the cable/telco duopoly trying to maintain control and get more money from content creators.
A cable company throttling VoIP (voice over internet protocol) traffic isn't doing so for the benefit of its users. Instead, that cable company is trying to drive users to their triple play offering of cable TV, high speed internet and telephone (VoIP) service (which many people with cell phones find unnecessary). In the same instance, a provider throttling BitTorrent traffic is also not doing it for the benefit of its user base (as is usually stated), but rather to drive customers to its own video-on-demand services.
So it's not about what the users (GenY or others) want at all. In my opinion (and this guy's), the issue of Net Neutrality is really about money – who's going to charge and who's going to pay.
My colleague suggested that ISP's and broadband providers would adopt a bandwith usage pricing model. But I think if left to their own devices, the carriers would put up tollbooths and charge the content creators (Google, MSN, Vonage), ignoring the fact that broadband customers have paid for the infrastructure already. The carriers would also decide for us what we can and can not use the network for.
How would you like it if the electric company told you that you couldn't use their electricity to power your television? How do you feel about the Net Neutrality issue?