The New Agency Selection Model: Listening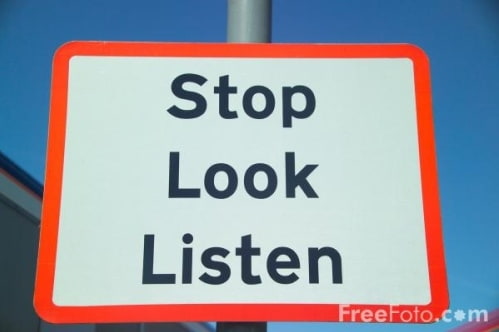 In both our personal and professional lives, it's a well known fact that humans think faster than they listen. Rather than listen, we're more concerned with pulling together a response or answer which often comes at the expense of the key point or message.
As a digital marketer, 99.9 percent of communication with clients is done through either email or phone. This leaves no room to pick up on body language, hand gestures or other nonverbal cues. As a result, it's imperative that we constantly confirm and validate the words of our clients.
With an arsenal including web design, SEO, PPC, app development, social media and more, we have quite a few creative and technical minds within the Oneupweb office. However, experience and creativity go out the window if there's a listening breakdown during the early stages of a client needs assessment. When you combine strong listening skills with creativity and experience, you lay the foundation to not only deliver a bull's-eye proposal, but to also exceed expectations and goals.
At Oneupweb, we pride ourselves on being strong listeners with integrated solutions. Based on what we learn about your company, we're not afraid to tell you that what you're looking for may not be the best solution. You may be looking at one channel and we may propose three. And you can bet that one of those channels will be social media.
Social media provides one of the ultimate channels to listen to your customers—like an online focus group. We're going to listen to you and then we're going to help you listen to your clients. As fundamental as listening may be, it's probably the weakest skill across any position within an organization.
When it comes to decisions based on price alone, you get what you pay for. Try to find that agency that makes you say, "Wow, they were really listening."