The New Yahoo! Ad Delivery Report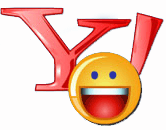 Earlier this month Yahoo! announced the addition of a new reporting feature for paid search advertisers called the Ad Delivery Report. According to Yahoo! the Ad Delivery Report allows you to view the following information:
• A list of domains and specific URLs where your ads were displayed.
• Performance metrics for your campaigns in terms of impressions, clicks, cost, conversions, etc by URL.
• Information about how certain URLs are performing, potentially enabling you to make better decisions when using the Block Domains feature.
While the release of this report will undoubtedly help advertisers make better decisions to improve the performance of their campaigns, it also shows just how poor the quality of their partner network has become. Sites from the partner network accounted for roughly 60 percent of impressions and 30 percent of clicks after a quick analysis of recent data. During a one day period, ads were displayed on over 1,800 different partner network sites! An overwhelming majority (95 percent) of partner network sources listed were parked domains or made-for-ad sites.
I applaud Yahoo! for finally pulling back the curtain on their partner network, but there is still more to do before the Ad Delivery Report can live up to its full potential. It is great to see where traffic is coming from, but it doesn't help if you've already maxed out your 500 blocked domain limit.
Yahoo! says, "Currently, we are limiting each account to 500 blocked domains for technical reasons. At a later date, based on our technical analysis and advertiser demand, we may increase the maximum number of blocked domains allowed per account."
Hopefully, Yahoo! will increase or remove the limit sooner rather than later so advertisers have even greater control over their paid search initiatives.