The Perfect New Year's Resolution for 2010—No Scale Involved.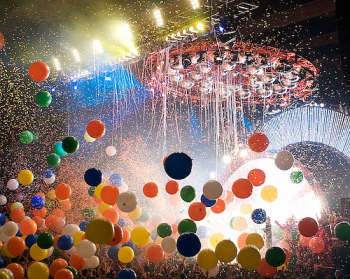 I'm a planner. It's a known fact that I sometimes border on obsessive about crunching numbers and being prepared. Just ask my team. With 2010 right around the corner, I have the perfect New Year's resolution that I thought I'd share with everyone this sunny November day (with plenty of advance notice, of course, so you have time to commit to it before the big day comes).
And fret not—there are no awkward mornings in the bathroom shivering on the scale, no "I give up pints of ice cream on January 10th" involved. You can stick with this one and see it pay off. Quickly.
Reevaluate the way you measure success.
Simple. It is. But in the sales and marketing world, particularly the digital marketing world—the implications are huge. And the change, well, like most change, can be hard to adjust to at first.
Walk with me for a minute. Digital marketing, back when it was shiny and new and the world was wealthy, offered one very tangible benefit (among many of course). You could measure it. Track it. Nail offline sales down to the last click customers executed online. You could pin point exactly where your consumers weren't clicking, converting or engaging and slice those initiatives out of your budget, with laser precision. And you did that. We all did at some point.
The result? You had a 2009 marketing budget so lean it would make Amy Winehouse jealous and so efficient it put the ShamWow to shame. All you kept was the one tactic that "worked" in months previous. Your plan was destined for the marketing hall of fame.
And here we are now, winding down the year and at a point where we have to explain to our bosses and neighbors alike why the plan didn't work. And I'll give you a hint—it had nothing to do with the size of your budget.
Think about this long and hard before you walk into your 2010 budget meeting with the board next week demanding that you need double the marketing spend for 2010 in order to see anything work. What were you measuring when you hacked the initiatives that "weren't working"? Did it extend beyond the bottom line or the last point of conversion?
For example, did you or your agency stop to consider the impact that your display campaign might have had on the success of your paid search campaign before you decided that the only one to survive was the more "successful" paid campaign? And this year, when your one time efficiency super star—the paid search campaign—fell flat on it's face while it was expected to perform on it's own, what did you credit as the reason for its failure? The economy? The creative? The size of your budget?
Reevaluate the way you measure success. And failure. The results you see might surprise you. And of course, if you need a hand, Oneupweb is happy to lend one. Make 2010 a phenomenal year. For your marketing plan and yourself.