The Scoop On Adobe Creative Suite 5
The latest buzz in the design community is the soon to be release of Adobe CS5. Apparently, it will ship in April of 2010 with a lot of new features and a few solutions to old problems. The inside scoop is limited, (Adobe is only releasing little teasers here and there) but this is what I was able to dig up. Rather than me boring you with a list of new tools followed by a bunch of long, drawn out explanations, I've just included some helpful videos. We live in a visual age!
A couple more Photoshop CS5 videos:
Spot Healing and Fill Tool
Painter-Style Brushes and the New Warp Tool
Want to see into Adobe's future? Pretty amazing and exciting stuff!
The release of every Adobe Creative Suite is always a big deal to the design community, but this one is especially huge for ole' Apple PowerPC owners. You guessed it, CS5 will be Intel-only, so that gives you a great excuse to buy a new computer! Adobe's rationale is that "if you haven't upgraded your workstation in four years, you're probably not in a rush to upgrade your software, either". Oh Snap!
Up Next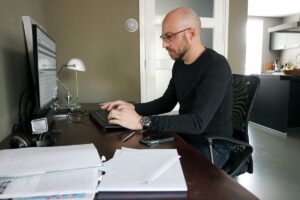 Blogs are an incredible tool for building brand awareness and even driving sales. The best way to get long-term benefits from your business's blog posts is to prioritize SEO and thorough topic planning. Here are the basics and the detailed logistics to know.   The Basics 1. Choose effective topics. Successful content marketing requires creating...