Viral Video Alert: The State of The Internet
Similar to the stat-rich Did You Know 4.0 video that made the viral video rounds last fall, today's The State of The Internet video is also chocked full of eyebrow-raising statistics about today's internet and social networking usage.
[via urlesque]
Up Next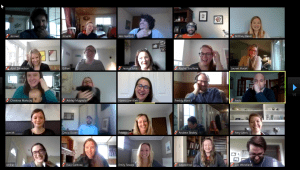 Building Remote Company Culture We've been working from home for … approximately 3,781 days. Just kidding. Obviously, our marketing agency is blessed to be able to continue working remotely, providing services to our clients and staying healthy all the while. Even before 2020 threw us a curveball, we had a flexible work-from-home policy and a...