The 2008 Presidential Race Online & Personal – A Preface
Oneupweb will soon put out the first installment of what will be an in-depth, ongoing look at the 2008 Presidential race and how it's being fought online.
We start with data at the end of September 2007 which will serve as the basis of our study, Presidential Campaign 2008 – Online Strategies, Tactics and Trends. It can be accessed (soon) free of charge from our website, Oneupweb.com.
The initial data indicates that candidates from both major parties were heavily immersed in social media by the end of September, but none had done any real work to optimize their websites and few had launched any serious paid online advertising. Our regular updates in the form of a blog, will be written here on Straight Up Search, by a lifelong political junkie – me.
But before that series of blogs begins, I thought I'd do something rare in the world of political commentary and blogdom – discuss credentials. With hundreds of white papers, articles, webinars and interviews throughout the company's 12 years in the field, and many more successful search campaigns completed, Oneupweb is an undisputed authority in online marketing.
Finding a consensus authority in politics is more difficult. Neither Rush Limbaugh nor the late newsman Peter Jennings finished college, nor passed a single class on the subject, but both spoke authoritatively to millions about the intricacies of American politics. (If the topic had been quantum physics, don't you think someone would have called them on it?)
I found after six years and two degrees at Syracuse's Maxwell School of Citizenship, a couple weeks of government-paid training at Harvard's Kennedy School of Government, 8 years with the feds, and ten political campaigns as a paid consultant, I still can't walk into a bar and win a political argument. When it comes to politics, anyone with an opinion and the courage to express it is an "expert". If you're loud enough and know the right people, you're a "pundit." That's political reality in our democracy.
So, I'll try to stick to the facts and leave the punditry to others. Stay tuned as Oneupweb follows the candidates' online marketing strategies in Presidential Campaign 2008.
Update: This series continues with our post: The 2008 Presidential Race Online & Personal.
Up Next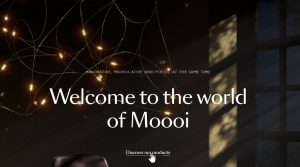 Across the web, animation is a powerful tool that businesses use to create compelling and useful experiences. But adding it to your site and making sure it's effective can be tricky, at best. Let's break it down and discuss the benefits, how we make it happen, and some examples of animation design. Benefits of Web...