The Answer To US Mobile Broadband Adoption: Google / 700 MHz
It's possible that the future of the 700 MHz spectrum could be developed by Google. Google's interest in the new "real estate" comes for obvious reasons, but I believe it's important that a non-wireless carrier has a significant influence in the development of a more consumer focused wireless broadband network.
Many marketers, including myself, want to be excited about mobile marketing whether it's through SEM, local verticals or any of the other possibilities. But let's face it, currently the average American consumer doesn't value mobile internet and has never made a purchase via their mobile phone. The US is behind the rest of the world in mobile phone technology & mobile broadband adoption, but Google and the 700 MHz spectrum could be part of the solution.
700 MHz spectrum is currently occupied by cable TV operators. By early 2009 cable's control over the 700 MHz spectrum will give way, due to their forced migration to digital transmission by the US Congress. While the cable companies work on the transition to digital only, the FCC is set to start the spectrum auction no later than January 28, 2008.
The top mobile carriers will all be bidding, with AT&T being the powerhouse. Right now AT&T's top priority is locking out Google of the auction (some call it Google-Fear), primarily because Google's pushing the FCC to foster a more competition friendly wireless sector. This type of mobile sector, in my opinion, is necessary for wide-spread US mobile broadband adoption.
Google's promised a minimum bid of 4.6 million as long as the following four conditions are upheld in consumers' best interests: open applications, open devices, open services, and open networks. These ideas of consumer driven choice, which have produced a thriving Web 2.0 movement, are exactly what AT&T wants to avoid.
AT&T has shot back to the FCC saying that Google shouldn't be allowed to bid if the company isn't willing to play on a level playing field without making its own stipulations on the auction. It's in the telecom's best interest to make it difficult for any newcomers to have a chance in the auction. If the FCC truly sees Google as a potential candidate for winning rights to this spectrum, it will have to take Google's requests into consideration to level the playing field.
Though this is one of the first confirmed instances of Google's intention to become part of the mobile game, earlier this year rumors swirled around the Google phone, code named "Switch". Google's exact intentions haven't been clearly stated, just that if they are bidding, the auction will be held under Google "specs".
I'm optimistic about the long-term potential of mobile broadband both as a consumer and marketer. I think the ultimate determining factor in its US success will be ensuring that the company with consumer focused motivation has the most powerful influence. Google is the best candidate so far.
Up Next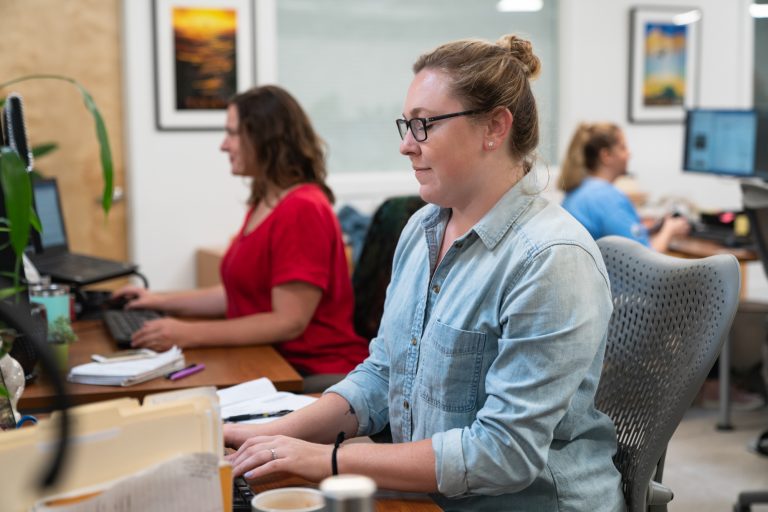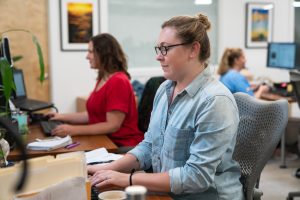 Oneupweb seeks a bright, highly motivated, strategic and experienced Sr. SEO Project Manager to join our growing SEO team. This is a highly visible role that requires you to be resourceful, creative and persistent for the betterment of the clients we serve. The ideal candidate is an expert in Google Analytics and Semrush, as well...