The Queen Celebrates Christmas on YouTube
50 years ago Britain's Queen Elizabeth II made her first live, televised Christmas message with a grainy, black and white broadcast. Today, at 81 years of age, Britain's most well known Grandmother has joined the social networking generation.
This past weekend the Queen announced that her annual Christmas message would be viewable to eyes around the world via YouTube. The Queen's 2007 Christmas message also includes video of that very first Christmas broadcast along with other Royal Family videos.
Two years ago the Queen's Christmas message was distributed as a podcast, giving viewers the option to view it at anytime in any location.
Broadcasting the Queen's Christmas message online via a podcast or YouTube offers many benefits. The potential for her message to reach a more international venue increases dramatically. And of course, the Queen of England no longer has to broadcast her Christmas message live. Her message is prerecorded, giving her the option to critique and modify the video before it goes live to millions of viewers.
However, the Queen has chosen not to use a couple YouTube features that can help increase a video's online buzz. Viewers cannot provide immediate feedback to the Queen's message; adding comments has been disabled. Also, the embed function has been disabled, therefore prohibiting viewers from adding the video to their own blogs or websites.
Regardless, a lot has changed since the Queen's first broadcast in 1957. From radio to television to podcasting and YouTube, families today have the luxury of hand-picking the content they would like to view and the medium they view it on.
As Queen Elizabeth II continues to demonstrate, it is important to keep up with the changes in technology and social networking, even at 81 years of age.
I can't help but wonder what is next for the Royal Family; perhaps I'll run into Queen Elizabeth on MySpace, or William and Harry on Match.com.
Up Next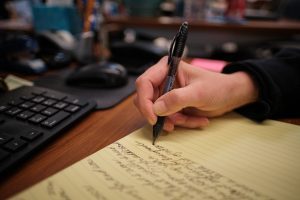 As content creators, we're continuously building content (for our agency and for our clients) to best meet the needs of potential and existing customers. While meeting those needs is important to us, the ultimate goal of content creation is always to drive leads and sales. Gated content is a valuable part of many marketing strategies,...