The Right Tool for the Job
Welcome to Friday and the next episode of StraightUpSearch the Podcast!
Tim's guests this week are Drew and Leah, who are here to discuss the economic benefits of outsourcing your search engine marketing efforts to a preferred vendor, specifically during a downturn in the economy.
Our conversation this week stems from Drew's recent blog post, SEM Agencies to the Recession Rescue!, which was our most popular post last week.
Enjoy the show and we'll be back next week.
Up Next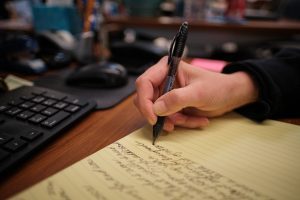 As content creators, we're continuously building content (for our agency and for our clients) to best meet the needs of potential and existing customers. While meeting those needs is important to us, the ultimate goal of content creation is always to drive leads and sales. Gated content is a valuable part of many marketing strategies,...