Twilight's on Twitter
OMG! Did you hear? Twilight's on Twitter, Twilight's on Twitter!!!! It's so nice I have to say it twice! I'm soooooooooo excited I think my head is going to explode! I cannot wait to devour all the tweets and the exclusive photos from the set of Bella, Jacob and my favorite – Edward. OMG! Yeah! Go Team Edward! The new movie comes out in 37 days!!!!!!!!!!!!!!!! OMG!!!!!!
…
…Whoa. What the @#$% just happened? I think, I just blacked out for a few minutes and now I see that my former 13-year-old self took over the intro of this blog post. Um, I uh, I'm not entirely sure what to say except… OMG! Twilight's on Twitter!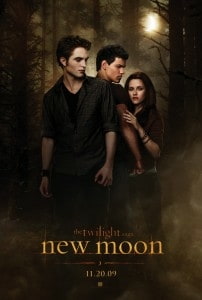 Just to clarify, I'm not obsessed with the Twilight saga.
So what if I've read all the books and saw the first Twilight movie on opening day.
So what if I'm planning to see New Moon when it opens in 37 Days :: 9 Hours :: 41 Minutes :: 17 seconds.
So what if I'm a 26-year-old adult woman who will be fiendishly following @Twilight day and night to get the latest news and gossip.
So what if I renamed my two cats Bella and Edward (and my dog Jacob).
So what?
It doesn't matter because now Twilight's on Twitter!!!!!!!!!!
Editor's Note: This is the last (somewhat) legible communication from Leah since finding out the film Twilight has a Twitter profile. All attempts to communicate with her have ended in giddy fits of "Did you know…" type questions about Twilight.  If anyone knows of a good doctor, psychiatrist, or witch doctor who has experience with Hollywood obsession cases, please leave contact info in a comment.