Twitter Ads Expand Functionality
Twitter recently made two key enhancements to keyword targeting in timelines, which lets advertisers reach users based on keywords in their recent Tweets and in Tweets they recently engaged with.
Similar to search marketing platforms Google Adwords and Bing Ads, Twitter campaigns can now be built out with negative match keywords. Negative keyword match maximizes the precision of your campaigns by omitting Tweets with specified keywords from targeting.
Advertisers can now also disable sentiment filtering at the campaign level in order to reach and win over users who are having a negative experience. Sentiment filtering continually removes Tweets with overtly negative sentiment from consideration for targeting.
Twitter gives the example of a coffee shop advertiser who wants to reach users who are complaining about bad lattes at other establishments. By unchecking a checkbox in the campaign interface, the advertiser can opt out of sentiment filtering for that individual campaign, making unhappy latte drinkers reachable. This is a great way to win customers who are unhappy with your competition and leverage your existing social media marketing.
Up Next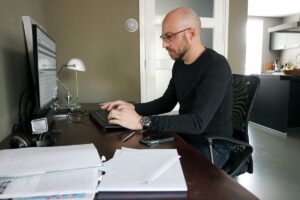 Blogs are an incredible tool for building brand awareness and even driving sales. The best way to get long-term benefits from your business's blog posts is to prioritize SEO and thorough topic planning. Here are the basics and the detailed logistics to know.   The Basics 1. Choose effective topics. Successful content marketing requires creating...