Twitter is Making a List and Checking it Twice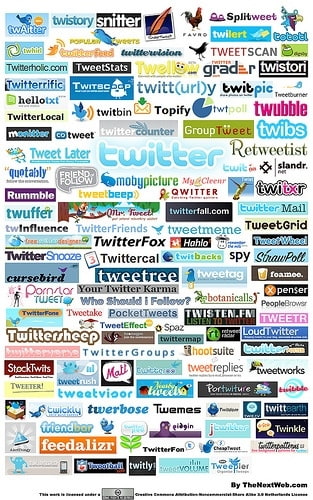 If you use Twitter's interface you probably know it can be frustrating to read tweets if you follow hundreds (if not thousands) of people. Until recently, there was no way to organize tweets in the web interface; like having separate lists of people such as family, friends, work buddies, celebrities, etc. You could use third party applications like TweetDeck to help with organization, but never in Twitter's actual web interface.
Well, that's all changed. Twitter has announced on its blog that they have slowly begun testing on Lists. According to Twitter: "The idea is to allow people to curate lists of Twitter accounts. For example, you could create a list of the funniest Twitter accounts of all time, athletes, local businesses, friends, or any compilation that makes sense."
What's even better about the organizational tool is that the Lists are defaulted to public (but can be made private), and other Tweeple can subscribe to your entire list(s), making it easier for users to follow and learn about a group of people.
Twitter stated they "started working on this feature because of the frequent requests we received from people who were looking for a better way to organize information on Twitter." Also, this feature will be available in the API for developers to leverage.
The micro-blogging giant has started "limited testing" and does not indicate when they are expecting a mass launch.
*Editor's Note: If you like the information in this blog, check out our blog that is dedicated to social media at StraightUpSocial.com.