Twitter Profits With Advertising & Paid Subscriptions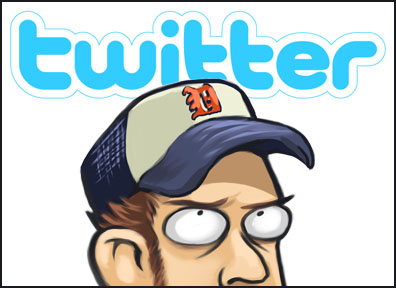 Twitter has a huge challenge ahead in maintaining and growing its user base while delivering a revenue stream for its investors. No internet phenomenon can survive forever on venture capital alone.
The Twitter phenomenon reminds me of the early days of email. (Yes, I'm old enough to remember the early days of email.) It was a new form of communication back then, showing a lot of promise in revolutionizing how we communicate. Obviously, that promise has been fulfilled. But, by charging for the service from day one, email has been profitable enough for its providers to ensure its survival. Although, a colleague here informs me that some colleges aren't assigning student email addresses, relying on Facebook and Twitter for communication. Could emails days be numbered? But that's a topic for another post.
There are a number of ways Twitter can make money. And they don't have to be complicated. Why not sell advertising in tweets? Just insert an advertising message in the leftover characters in tweets. Something like this:
anonyguy Fine Adobe folks tweeted (@garazi, @rufusd)- CS3 should work w/ Snow Leopard, just not tested – Drink Coca-Cola
No cost to users – not intrusive – almost subliminal – Brilliant! This alone could bring in millions each month.
But wait, there's more! The Wall Street Journal recently estimated that there are over 32 million Twitter accounts. The question is – how much would those users pay per month to subscribe to the service? Chances are if you're reading this, you have a Twitter account. What would you pay? Should power users pay more? Should there be a flat fee per person for unlimited accounts? The possibilities are endless, but what makes the most sense for Twittter, Inc.?
Perhaps a PayPal alliance to facilitate micro-payments per tweet would work. Certainly a monthly subscription fee of $0.99 would be acceptable, wouldn't it? Let's see – $0.99 x 12 x 32 million = $380,160,000 per year. Charge more for business users and analytics and Twitter is profitable overnight!
If Twitter were to implement both of my ideas, there's bound to be a drop off in users. Even if half the users bail, Twitter still grosses close to $200 mil per year and VC firms get a huge bang for their buck.
There's no doubt that Twitter is here to stay. How will it evolve? What will it offer users in five years? I'd love to hear your take on my ideas to make Twitter profitable and where you think Twitter is headed.