Twitter Experiences the Oprah Effect
Behold the power of Oprah (as if you didn't already know she is a force of nature).
Research firm Hitwise has released data showing a dramatic spike in traffic to Twitter, following Oprah's very first tweet during her show last Friday, April 17th.
Heather Hopkins, Senior Online Analyst at Hitwise US, points out the following:
* Share of US Internet visits to Twitter increased 24% on Friday, April 17
* Visits to Twitter were up 43%, compared to the previous Friday
* On April 17, 37% of visits to Twitter were new visitors
More stats are available on Heather's blog post.
Currently, Oprah's Twitter account has 519,645 followers. Not bad for a week's worth.
Hopefully Oprah will keep the Twitter communication line open and updated frequently.
Up Next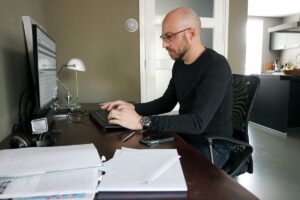 Blogs are an incredible tool for building brand awareness and even driving sales. The best way to get long-term benefits from your business's blog posts is to prioritize SEO and thorough topic planning. Here are the basics and the detailed logistics to know.   The Basics 1. Choose effective topics. Successful content marketing requires creating...