Ungated :: 5 "Big Brand" Social Strategies
No form fill. No nonsense. Just access to one of our most popular resources: 5 'Big Brand' Social Strategies You Can Apply to Your Ecommerce Efforts."
 At the heart of social media is simple, genuine interaction between people who know each other who might live a neighborhood away or an ocean apart. Brands don't need to use social media to haggle with consumers, but they should be mindful about how they interact with their target audience.
Like most other marketing agencies, many of our resources, including white papers like this one, require completing a form fill that we use for generating new business, prospect nurturing and more—but in this case, we're ungating this resource for everyone to check out.
Literally, the only thing you need to do is click on the cover, below, or here: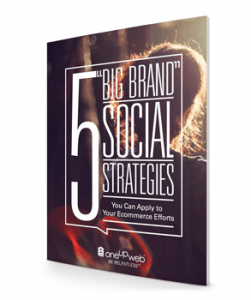 And it's all yours.
Inside, we break down the social media efforts of these divergent national brands (who may not necessarily be ecommerce brands, but whose activity is applicable to ecommerce efforts):
Coca Cola
National Geographic
Zappos
Target
Starbucks
There's something here for everyone—read it for our insights into the ways these brands are using social, read it for insights into how you can apply it to your ecommerce efforts, or just read it because it will make us feel better (just be sure to pay our gratitude forward!).
Up Next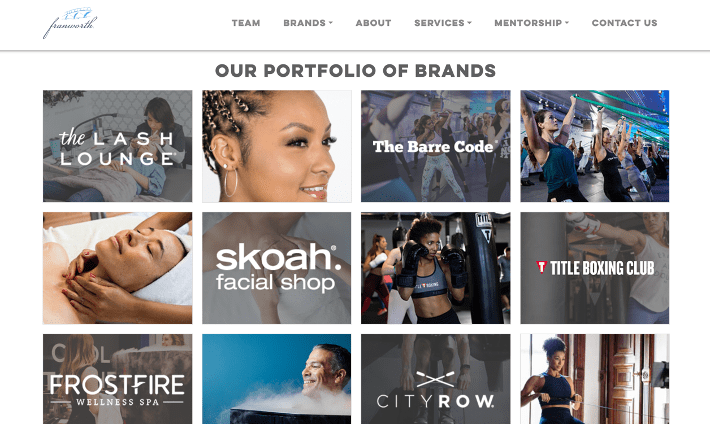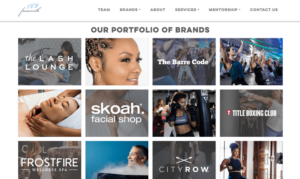 A Budding Franchise Partnership Oneupweb had been working with Franworth indirectly since May 2019 by supporting some of the franchise organization's brands. This website migration project kicked off in late February 2021 and was our first project for the Franworth brand itself. The Problem While growing their portfolio of brands, Franworth realized their Wix website...