UnSuper Size Me – Integrated Social Marketing
I admit it. This blog idea came to me early on a Saturday morning. I think it was 3:39am. I had woken up and was hungry. I switched the TV on and stared while I snacked. I must have been watching fit TV.
A Special K ad came up. No big deal. I am from Michigan the home of Kellogg Company of Battle Creek. Everyone in Michigan grows up with Kellogg products. We are comfortable with their brands. What did strike me was that this Special K television ad was integrated with an online social marketing program.
The television ad told me to go to Yahoo! and simply type in the word Special K. Cool. I can do that. I turned on my laptop and went to Yahoo and searched for Special K.
Yahoo listed a "Partner Results" link for Kellogg's Special K. This partner ad was in the same place on the Yahoo results page where we would typically see "sponsored results". Kellogg and Yahoo did a nice job of keeping good on what the television told me to do.
I clicked the ad in Yahoo and went to a Yahoo Groups page that was all about Special K cereals, snacks, shake mixes and more.
Special K is smart. This Yahoo Group is pretty cool. There are almost 10,000 members. There are forums keeping consumers involved by allowing them to share their stories with each other. In the age of consumer generated media this is great stuff. People often respond better to other consumers' stories and advice than they do to the advice given directly by brands.
Special K even offers to setup a custom diet for each user. You can design your own plan. You answer a series of questions and then the site gives you a diet that is about 80% Special K products (you have whatever you want for dinner).
I admit I was a little thrown by a diet so specific to one product line. It reminded me of the movie Super Size Me which was a diet of nothing but McDondalds food. Of course Special K is about losing weight, not gaining it like Super Size Me. I guess this is the UnSuper Size Me diet.
I went over to Google and typed Special K. There was a pay-per-click ad there as well. Clicking it didn't take me directly to the Yahoo Groups page, but there is a decent landing page there to get you into the Special K Design Your Plan website.
There was no similar paid search engine marketing ad in the MSN.com search network for Special K. I think they missed the boat by not covering this base as well.
Will I start a Special K diet? No. I am too thin as it is. But I am pleased with how Kellogg and Yahoo worked together to integrate television ads, sponsored paid search ads, and "partner" banners within search engine results. This is a great example of how to use several marketing channels and the new tools of social marketing to gain a set of consumers that become dedicated to a brand.
Up Next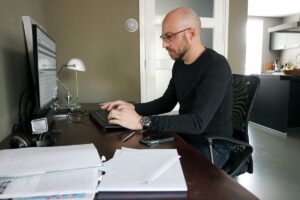 Blogs are an incredible tool for building brand awareness and even driving sales. The best way to get long-term benefits from your business's blog posts is to prioritize SEO and thorough topic planning. Here are the basics and the detailed logistics to know.   The Basics 1. Choose effective topics. Successful content marketing requires creating...