Use Online Marketing to Target Holiday Shoppers
It is well-known in the world of marketing that in the few months before the calendar year changes, consumers are incredibly "happy." Hence, they are willing to consider buying and shopping more than usual. This is especially prevalent in the world of e-commerce with the perennial online hunter-gatherer. Therein lies great opportunity to maximize ROI. While last year there was a slight decrease in the previous trend of exponential growth in online sales (attributed to the recession), things appear to be on the upswing (or at least stabilizing) for the time being.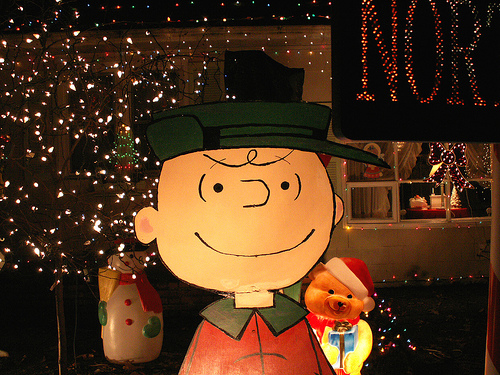 So what type of numbers can we expect to see this year when it's all said and done?
That's yet to be seen. However, optimism and hope exist! Some believe we will experience major capital gains, whether those opinions are grounded or not. Inevitably, online retail growth will eventually occur and optimism is no longer an entirely lost cause. Realistically, it probably won't be a major shift, but we'll be headed in the right direction.  One thing is for sure—we will try our hardest to improve upon our current economic situation.
Here are a few quick, basic tips to use online marketing to target the "happy" holiday shoppers this year—and ultimately cash in on the increased demands that occur this time of year.
Keywords:
Generate keyword lists that appeal to holiday consumers and target specific holidays.
Use Google's insights for search tool to identify top/rising search terms.
Ad copy:
Create ad copy using language exclusive to certain holidays. Boo! Scared yet?
Concentrate on products associated with holidays and particular product category searches (costumes, decorations, party supplies, gifts).
Use promotions, special offers, and free shipping to enhance ad performance.
Ad Placement:
Serve graphical/textual ads on web pages, apps, widgets etc. to correspond with holidays.
Remember that the time frame of when these ads are runnig is crucial to success. In the words of the Grail Knight in Indiana Jones and the Last Crusade—Choose Wisely.
Start with branded ads to establish name early in the shopping process.
Use site-centric targeting in order to re-target individuals (high ROI, low search volume).
Be present in the consumers' peripherals throughout all phases of the shopping experience.
Landing Pages:
Make seasonal promotional pages and products the focal point of landing page strategy.
Confirm that the content on the page is consistent with the themes in ads, keywords, etc.
Adjust your sites navigational schemes and consider modifying internal linking structure to reflect seasonality.
There is obviously more you can do to maximize ROI other than the suggestions I've made, but hopefully I've provided some options to ponder while you're out munching on chocolaty, sugary goodness and egging unsuspecting victims this weekend (support your local dentist, promote tooth decay).
If you agree or disagree with anything mentioned in this blog we'd love to hear your thoughts and comments. Happy Halloween!