Use Google Search Console to Find the Missing Link
I think it's safe to say that any webmaster who is serious about getting positions in Google search results is also concerned about knowing who's linking to their website.
Now Google has a new tool that makes it easier for webmasters to find out what websites point to their own.
As an addition to its suite of webmaster tools, Google now provides in-depth reporting on links that point to individual pages of your site.
In order to use the link analysis tool, you will need to login to Google Search Console and verify site ownership. Once verified, click on the Links tab.
Google has always provided generic information about backlinks via the link: operator but is now sharing much more of its linking knowledge, including how many links point to individual site pages and where each of those links is coming from.
You can also look at data for internal links, meaning links from your very own site, which is useful for analyzing your site's internal linking structure.
Visit Google's Webmaster Central Blog for additional information.
Up Next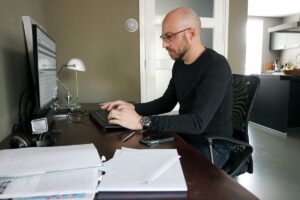 Blogs are an incredible tool for building brand awareness and even driving sales. The best way to get long-term benefits from your business's blog posts is to prioritize SEO and thorough topic planning. Here are the basics and the detailed logistics to know.   The Basics 1. Choose effective topics. Successful content marketing requires creating...