Verizon Goes Viral with Help from Misfit Toys
After watching the classic Christmas tale of Rudolph the Red Nose Reindeer with my 6 year old on TV last night, this recent Verizon ad, which labels the iPhone as a misfit toy, caught my attention today.
According to the Viral Video Chart, the ad hit its viral peak back in early November and has acquired over 500,000 online views, but it may have been wiser to release this one a bit closer to Christmas time.
AT&T has since retaliated against this Verizon ad and others like it with a series of Luke Wilson ads, in an effort to set the record straight regarding AT&T's nationwide 3G coverage.
I can attest to the fact that AT&T provides 3G coverage in Traverse City, Michigan, which is a blank spot on the AT&T coverage map that Verizon is waving around. But if you're trying to find reliable 3G coverage around northern Michigan from Verizon, you're going to need help from Rudolph's famous nose.
Up Next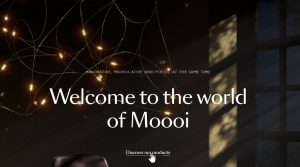 Across the web, animation is a powerful tool that businesses use to create compelling and useful experiences. But adding it to your site and making sure it's effective can be tricky, at best. Let's break it down and discuss the benefits, how we make it happen, and some examples of animation design. Benefits of Web...