Your Visitors Crave a Sleek, Intuitive Customer Experience—Do You Provide It?
Remember the last time you were blown away by a sleek, intuitive customer experience online? How many times after did you ask yourself: Why can't my organization have a website like that?
The truth: it can. It should, too. But the problem lies in tailoring the process to your customer and audience.
Keep in mind: We are generally not our target audience. As marketers, we may think we are, but it's easy to be blinded by bias—especially when working with an internal team.
Customers crave simplicity and intuition. Partnering with an objective, experienced, outside force—a marketing agency—is often the simplest way to get at the problem and come up with a fix.
Whenever we approach a research problem, such as a customer experience audit, we drive toward a deep understanding of what a specific target audience wants and expects—and then we put your current process to test.
Does it meet and exceed those expectations? Are your customers receiving a truly simple and intuitive experience as they travel along the path to conversion? Where are the gaps? What could be improved?
If you're looking to improve site conversion rates, increase time spent on your pages and reduce your bounce rates—let's talk. In the meantime, please take a moment to learn more about our user experience audits and other research capabilities.
Up Next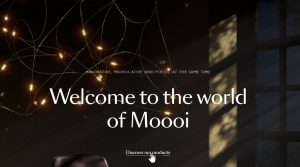 Across the web, animation is a powerful tool that businesses use to create compelling and useful experiences. But adding it to your site and making sure it's effective can be tricky, at best. Let's break it down and discuss the benefits, how we make it happen, and some examples of animation design. Benefits of Web...