Wave Goodbye to 2009
Google Wave, the search giant's real-time communication tool, has many uses. Lately, Google Wave has been used to create viral video mashups of popular films, including Pulp Fiction and Good Will Hunting.
Now, the creative minds at Whirled Interactive have pieced together a Wave recap of 2009 (which ironically includes the release of Google Wave).
Let us know if you have seen other creative uses of Google Wave. And Happy 2010!
Up Next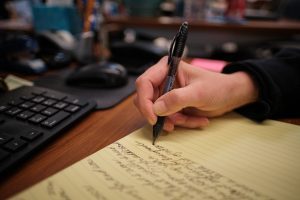 As content creators, we're continuously building content (for our agency and for our clients) to best meet the needs of potential and existing customers. While meeting those needs is important to us, the ultimate goal of content creation is always to drive leads and sales. Gated content is a valuable part of many marketing strategies,...