Webinar Today: Content Marketing & B2B Lead Generation
The  journey of the B2B buyer in changing. To drive qualified leads online, you must have a content marketing strategy.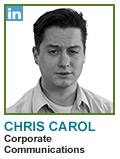 Join us today at 12:30 pm EST for a 60-minute webinar presented by Oneupweb, Content Marketing & B2B Lead Generation.  Oneupweb's Corporate Communications Specialist, Christopher Carol, and Account Planner, Dan Treul, will talk specifically about leveraging content marketing to improve B2B lead generation efforts, covering:
Content Marketing's Connection to Inbound Marketing and Lead Generation
Trends in the B2B Buyer Process and the Increased Need for Personalized Content
What B2Bs Need to Start or Improve Their Content Marketing Efforts
How Content Marketing Can Improve Lead Quality
Scenarios and Examples of How Content Marketing Has Improved B2B Lead Generation
This is a LIVE webinar and questions will be encouraged. Register now!
We hope to see you there today, Friday, March 14th at 12:30pm EST.

Up Next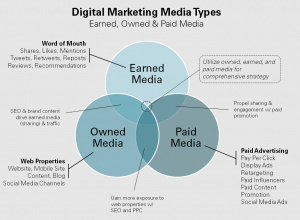 In order to generate quality website traffic and efficient ROI for your business, you already know you need content that's compelling and useful to your target audience. But website content creation is not enough. A great strategy combines different types of media for optimal performance. Let's talk about earned media vs. paid media vs. owned...