Whip Your Website Into Shape
Recently I've set myself on the path of recovery: recovering from a long, cold, and never ending Northern Michigan winter. My goal is to get in shape and cut back my sugar intake, which if you saw the designers desks here at Oneupweb, you would see this is like scaling Mount Everest. There is always some kind of sweet concoction that I have to pull myself away from. Cutting back on Frito's and Moomers Ice Cream is also difficult, really difficult.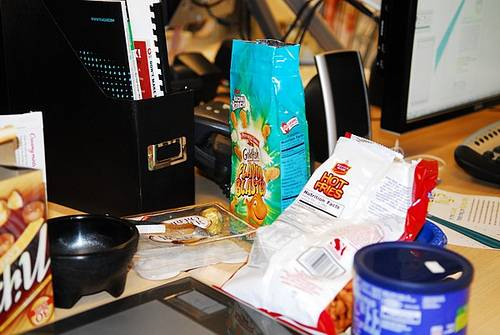 But none of this is nearly as difficult as the economic downturn that our economy has taken and the measures businesses are acting on. It seems as though cutting back is the new black. However, there are some corners that a business shouldn't be cutting back on. And when it comes to building a business and bringing in leads, a full website that has been strategically designed to do just that is a key element to success.
I can't emphasize enough the importance of a well-designed website for all of those leads that will come in through the search engines. It's time to tone up and whip your online marketing into shape. And the first step is a complete review of your website, including an evaluation of your competitors' sites.
One very important element to any website re-design is its markup language (HTML, XHTML, and XML), style sheet languages such as CSS and XSL,and client-side scripting (PHP and ASP). Then there are the underlying technologies such as database technologies (we won't go there) that are an important part of your site. This stuff is just as important as how your website looks. It's the diet plan of any website redesign. A website that is designed well, and has a good diet, loads fast and is capable of attracting new business (or a hot date).
So besides the diet plan of a website, how it looks is equally important. A good website must give an honest, creative, and overall good impression about your company. A website must have a good appearance, it should  be easily navigated, and it must be designed so that it can be indexed by the major search engines.
Make sure that you're not cutting back in the wrong areas. Invest in your website just as a fitness buff invests in a good trainer. When you have a good site and effective marketing campaign, you'll be tearing up competition, increasing your ROI, and you'll feel good about it, too.