Viral Video: Windows Phone 7 Series Preview
Mobile news headlines were made at the Mobile World Congress in Barcelona, Spain yesterday when Microsoft unveiled a new version of its mobile operating system: Windows Phone 7 Series.
This video is currently ranked #2 on Unruly Media's Viral Video Chart with nearly 55,000 views since it was released yesterday.
Microsoft says hardware partners have already started building compatible phones, which are expected to be available in stores this holiday season.
Up Next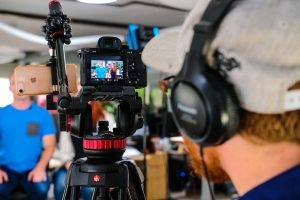 With so many avenues to market your business, determining which will garner the most ROI can be overwhelming. As you're debating where to allocate your marketing spend, do not overlook video marketing. Here are some initial reasons: Video marketing works – plain and simple. Video display ads have been found to earn 480% more clickthroughs...