With New Authorship Feature, Google Ties SERP Enhancement to Google+ Adoption
On September 9, Google made it easier for content authors to receive Rich Snippet search results in Google—which include their Google+ profile headshots—and which can give your business blog posts a 150% increase in clicks.
Publishing sites WordPress.com, Typepad, About.com, WikiHow and Examiner all now allow authors to link to their Google+ accounts when they post original content. This automatically establishes authenticity for the content and gives the posts extra stature in the SERPs (as well as exposure for Google+ as a platform). Win-win, right? Yes.
It's also the latest reason why Google+ is becoming a "must" for any business that wants to maximize its Google search engine potential and the reach of their content strategy.
Up Next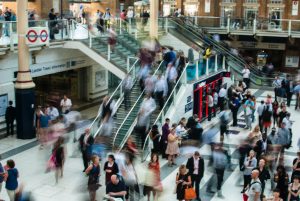 When you've worked in marketing for a couple of decades, you've surfed hundreds of waves of change in digital marketing. Through it all, these have been the top digital marketing FAQs we hear at Oneupweb. Cruise our answers to these marketing questions, and feel free to ask us something directly. Who should I be marketing...