Working with a Digital Marketing Agency: Monkey Grass, Nascent Tums Commercials & Other Delights
Chinese, Anyone?
When you set out to work with a digital marketing agency, how do you know what you're getting? You may be familiar with the ins and outs of SEO or PPC, or it might feel a bit like ordering takeout from a Chinese restaurant: menu items are described as simply "Buddhist delight" or "Empress chicken" or "double special." If you're the adventurous sort, the idea of placing an order for one of these foodstuffs intrigues you. But if you want your stomach to like you, you ask for clarification.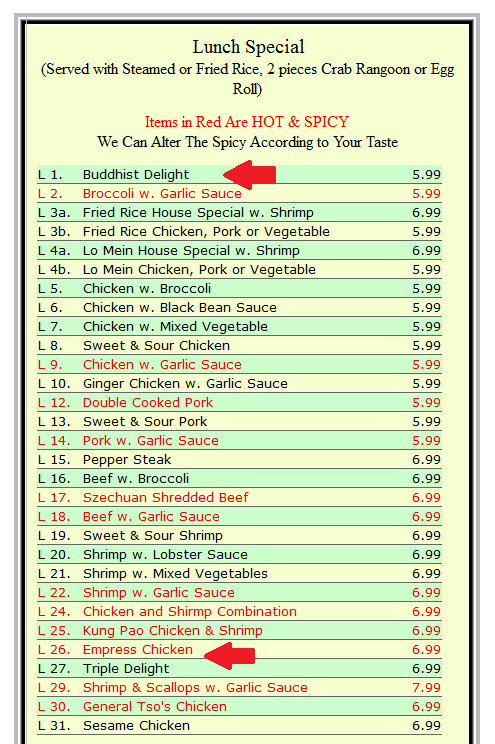 We're not trying to make things difficult, we swear. We have no desire to wreak havoc on your intestines. We're probably just so steeped in it, we forget that other people aren't. And if we go to discovery with you—the phase where we get to know your company and find out what your digital marketing needs are—we translate.
You're a savvy business owner, so you do your due diligence and speak to several different agencies. When the proposals start to roll in, you see some similarities—which one of these digital firms will do content marketing better?
We're Not Saying We're Better
We're just us.
The idea for this post arose partly from a proposal we recently delivered to a prospect. We put a little funk in this proposal, a little panache, a little personality, and the prospect came back and said they really appreciated it, because they were tiring of poring over same-sounding materials. Whether or not we're lucky enough to get the business, it got us thinking: why don't we do this more often?
Hiring a digital marketing agency is a little like dating, after all. And you don't seek out a partner by sending out your resume and hoping for the best. So we thought we'd show you who we really are.
We Should Mate—I Mean Date!
We want to tell you about some of the things we joke about, dream, decry, resort to fisticuffs over, or discuss intellectually. Because while you're getting digital marketing services, what you're really getting are the people providing those services. What are they like? What makes them tick? And how does that ticking translate to your project?
A Little about Podland
To understand how we work, it's important to understand where we work. At Oneupweb, as in many agency environments, we have killed the cubicle. There are distinct Podlands in our office, each populated by members from the different teams; there is a development Podland, a design Podland, a content marketing/SEO Podland—you get the picture.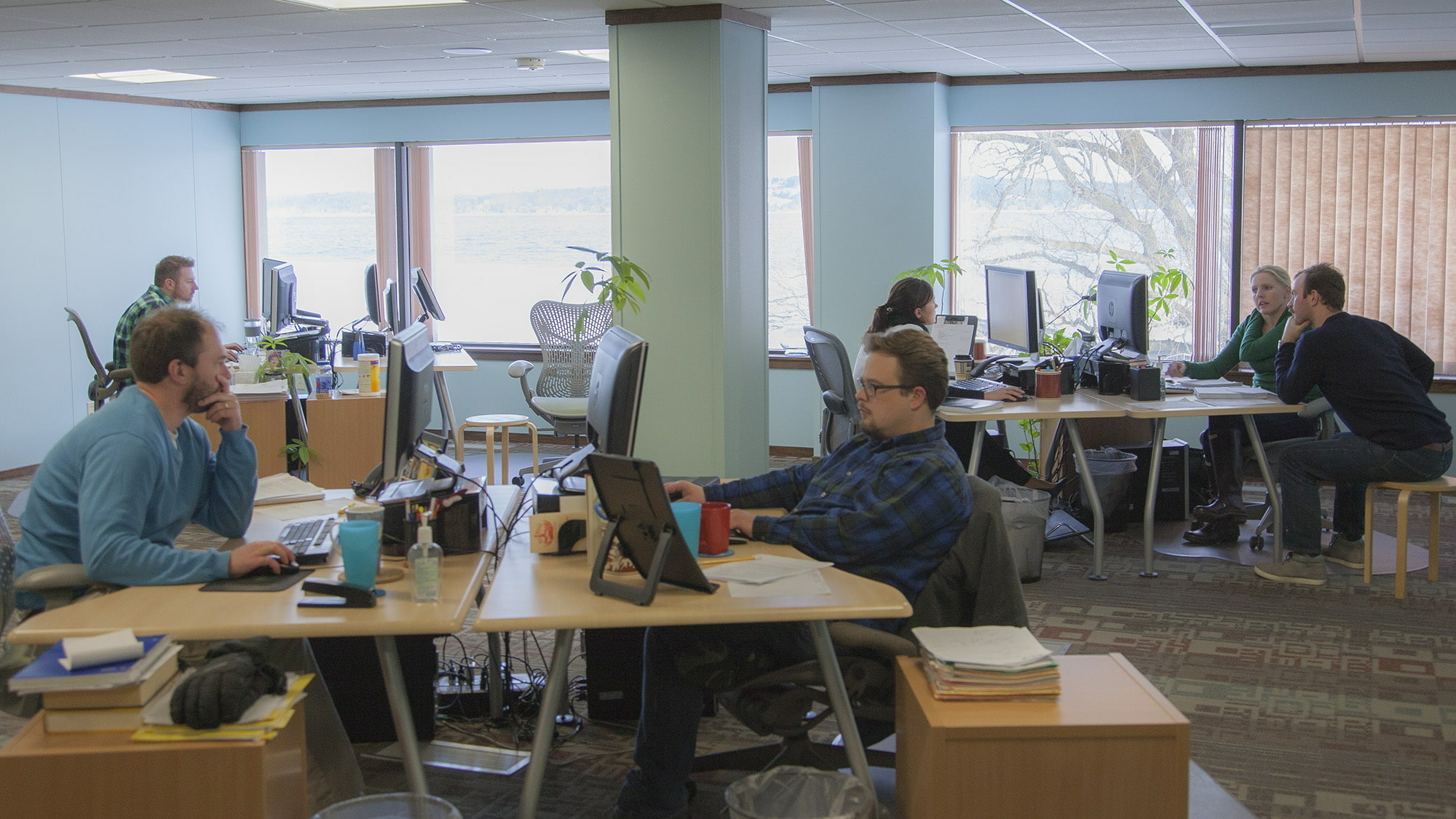 And here's Toddland, a principality of Podland: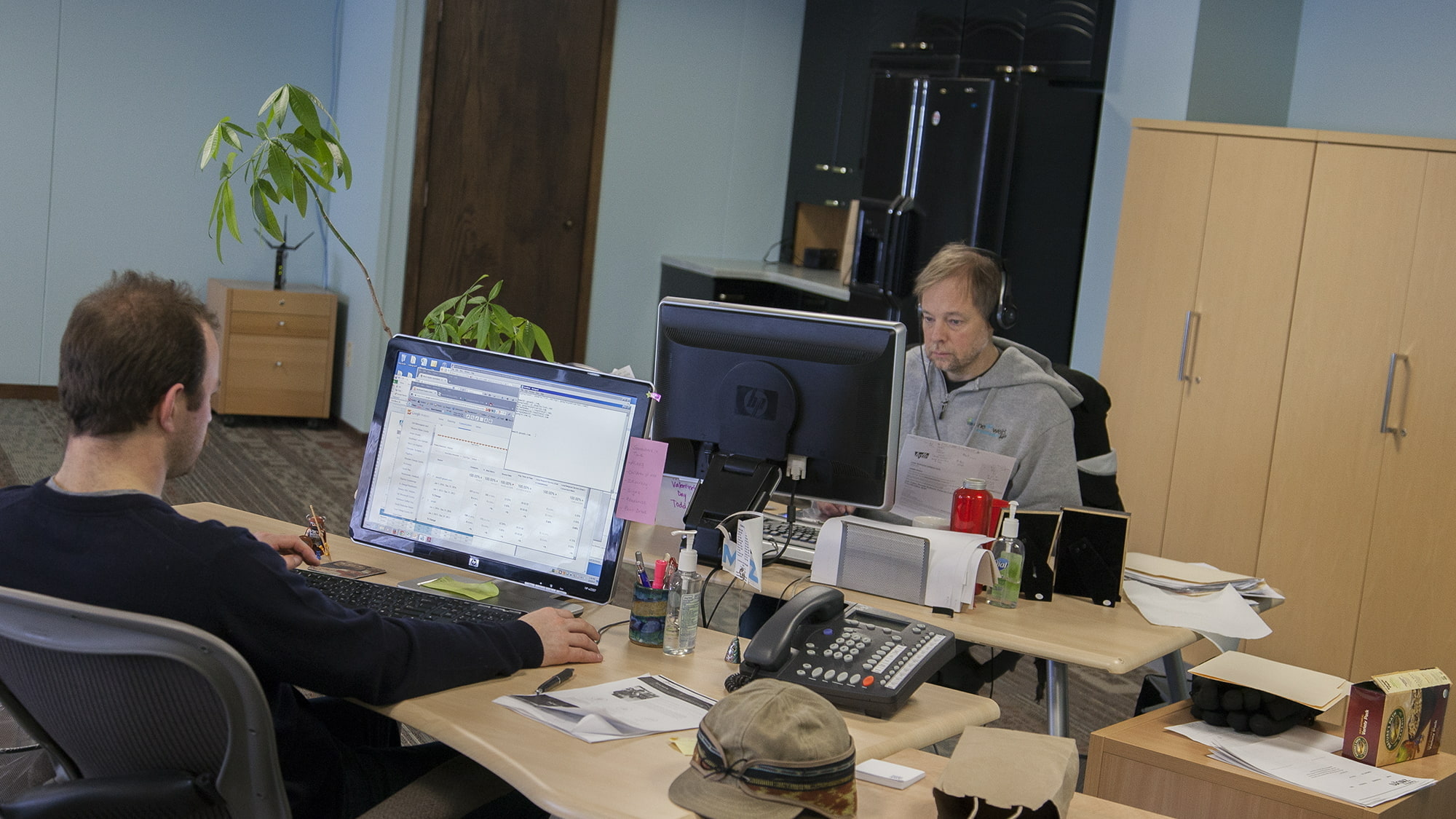 We're All Abuzz
What does Podland mean for you? It means that we are continually sharing, collaborating, affirming, and getting input from minds that work differently from our own. It means that our collective creativity fills the room. It means we never stop buzzing with ideas—ideas we bring to our clients, day in and day out.
Not too long ago, my co-worker Freddy turned to me randomly, and said (paraphrased):
"You know what'd be cool? Imagine this commercial: It's the holidays, right, and you see a guy overeating holiday foods, in slow motion. He's overindulging. The only sound is that song 'Little Drummer Boy,' only instead of 'pa-rum-pum-pum-pum,' it's 'tum-tum-tum-tum-tums.' Get it? It's an ad for Tums."
I personally think that ad could be funny (and memorable) as hell. And even though GlaxoSmithKline (purveyors of Tums) is not a client of ours—yet—it's that kind of thinking you can expect from your digital marketing team. We like to have fun, we love to strategize and solve problems, and we genuinely enjoy what we do.
Here are some of the other things Oneupwebbers have done or talked about, in no particular order:
We sent a client a joke about monkey grass
We gathered around Teighlor's computer to watch the Nationwide Super Bowl ad, and then debated the merits of a dark message
We designed an 8-bit animation
We thought of a dating app exclusively for truckers (you know, because they get lonely on the road). Two of the options for the name of this app are NSFB, but the third contender is Semi Serious
We stayed after hours, with beer and pizza, to come up with better ways to align our services with a shifting industry and changing client needs
We took an office-wide vote on the best party songs of the last decade, for a blog post we were writing for a client (Ke$ha, you're in!)
We flew to Las Vegas to meet with a prospect at their big trade show—and afterwards, played a little poker with them
We brought our dogs to work
We put on an event after hours, co-hosted by Google, aimed at helping small businesses improve their online presence
We ate pulled pork sandwiches and played games on Friday afternoon, to celebrate a January of hard work
There's always going to be some degree of uncertainty when you hire a digital marketing agency—the same is true for any vendor you partner with. But if you want to get to know us more, we're always happy to talk, and give you insights into who we are and how we do things. Let's find out if we were meant to be!