World Changing Websites
A couple days ago, The Observer (A daily newspaper from the UK),
released an article describing the 15 websites that they feel have
changed life the most significantly in the 15 years since the invention of the web.
As one can expect, the big three are there as always:
Google, Ebay and Amazon.
When two of these three have largely made the transition into true verbs, who can effectively argue the range of their influence.
Also appearing in the list are a few of the "user generated content" portals: MySpace, Blogger, YouTube and Wikipedia.
I'd like to join in the chorus of congratulations for anyone who made that list.
Now, if your website wasn't selected for this year's list, don't give up hope. Popularity is indeed a fickle master, and can change favorites with little or no warning.
In the meantime, there are a number of steps that you can take to help raise awareness of your products or services. A respectable SEO firm can help channel more potential clients to your digital front door. Alternatively, a series of podcasts could also help to help to introduce clients via an entirely new channel.
Up Next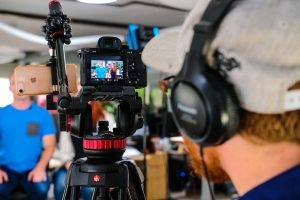 With so many avenues to market your business, determining which will garner the most ROI can be overwhelming. As you're debating where to allocate your marketing spend, do not overlook video marketing. Here are some initial reasons: Video marketing works – plain and simple. Video display ads have been found to earn 480% more clickthroughs...