5 Signs You're Doing Your Marketing Strategy Wrong
Although every company is different and requires different tactics as part of their marketing strategy. There is a right and wrong way to go about developing your plan. Here are five signs that you're doing your marketing strategy the wrong way.
1. You don't know who your target audience is
Every part of your marketing strategy depends on who your target audience is. Before you begin any other planning you will want to make sure you have fully researched and developed your customer profile.
2. You're focusing too much on the latest trends
Although including the latest trends in your strategy may seem like a great idea, it's not always. Don't include trends just for the heck of it. Make sure they fit your goals and make sense for your target audience. Snapchat marketing is one of the most recent trends in social media, but a company like Life Alert probably wouldn't want to include in in their strategy.
3. You're not tracking performance
If you aren't tracking your campaign performance you'll never know if what you're doing is working. There are lots of great tools out there to track your performance. If you are using a marketing platform like HubSpot, many of the tracking tools will be built right into the tool. Other helpful analytics tools are Google Analytics and Moz.
4. You're not reviewing and revising your plan throughout the year
Because you're tracking your performance (if you weren't before we know you will now… right?) you will be able to make adjustments to your strategy to increase performance over time. Are you seeing an uptick in referrals from a certain source or a certain piece of content? It may be time to invest more in those areas.
5. You're only focusing on organic in social media
Facebook organic reach is at an all-time low and continues to decline. According to HubSpot only 2 percent to 6 percent of your fans are seeing your posts. Even a small budget for boosting posts can go a long way to increase the reach of your content.
Up Next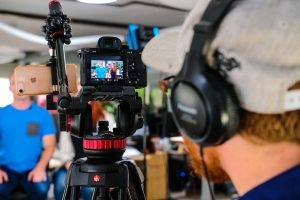 With so many avenues to market your business, determining which will garner the most ROI can be overwhelming. As you're debating where to allocate your marketing spend, do not overlook video marketing. Here are some initial reasons: Video marketing works – plain and simple. Video display ads have been found to earn 480% more clickthroughs...