Yahoo! & Microsoft – It's Not What You Think
It's old news by now. Microsoft and Yahoo! have joined forces in an attempt to counter Google's dominance of search. Steve Ballmer and Carol Bartz were all smiles during the announcement on Wednesday. But what's really going on here?
I contend that the deal is not about partnering to battle an adversary. It's all about bolstering a struggling profit center at Microsoft. And from Yahoo's perspective, search is a dying technology, time to move on to the next big thing.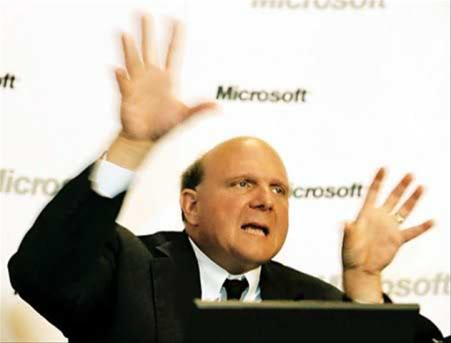 Ballmer is a master of business gamesmanship and negotiated a one-sided agreement to buy Yahoo's search market share. He orchestrated a chain of events over the past year that left Yahoo! with no upfront payment (Bartz's "boatloads of cash") and guaranteed income for only a portion of the agreement term. Yahoo! does all the heavy lifting, maintaining a sales force and customer service staff. Bing scales to a size where it can make a significant contribution to Microsoft's bottom line. Brilliant!
How'd he do it? What's the best way to stop your competitor from innovating and improving their product? Tell them you want to buy them. Tell them you like what they do, appreciate what they've done in the past and want to talk about an acquisition. How long did the off and on buyout/partnership talks go on between Yahoo! and Microsoft? When's the last time Yahoo! presented anything truly innovative in search marketing? Remember the Panama launch? Seems like forever ago. Yahoo! has coasted ever since, as Ballmer put a deep freeze on Yahoo! R&D by talking deal, all the while developing a pretty darn good search engine.
On the other side of the deal – I have to believe Carol Bartz is clairvoyant. Why on earth would she agree to give up so much for so little? It's pure speculation on my part, but, maybe she's seen the future and search isn't part of her vision. Perhaps she's looking to get on board the "social" train in a huge way. After all, practically every internet user on the planet touches a Yahoo! property on a daily basis. Does she have a secret master plan to monetize those eyeballs?
The next big hurdle for the deal, the Department of Justice, will certainly push implementation into next year and beyond. It could be two years before we searchers, or the companies for that matter, see any tangible benefit from this union. That's forever in internet years. In the meantime, Twitter and Facebook continue to grow, capturing the hearts and minds of internet users and advertisers. Will search as we know it in 2009 be relevant in 2011? It'll be fascinating to watch what happens. And I've got a front row seat.