Yahoo!'s New Tough Talking CEO
As you've probably heard by now, Yahoo! finally has a new CEO. Carol Bartz, former CEO of drafting software giant Autodesk, officially moved into the position this past Tuesday.
During an early meeting with press and analysts she stuck to a closely scripted presentation that covered Yahoo!'s strengths and how she hopes to bring new leadership to the company.
Carol Bartz is known for being anything but by-the-book when it comes to communicating in the corporate world. On the most recent conference call she asked that the press give Yahoo! some, "friggin' breathing room" while they work through their issues.
There are a number of other colorful quotes that can be easily found with a few Google searches. One of the most recent came from an internal meeting where Carol mentioned drop-kicking to Mars any employee that leaks company gossip to bloggers. So much for that threat.
Leaked quotes from Bartz have already caused harm to the company's shareholders. Sources close to the company say Carol mentioned that her "gut" instinct is to hold on to their search business rather than sell it off to the likes of Microsoft. Apparently Wall Street didn't like that news – Yahoo! stock is down 7% at the time of writing.
The phrase "loose lips sink ships" comes to mind.
Eighteen months of former-CEO Jerry Yang's missteps coupled with a troubled economy have left the company in a tough spot. Only time will tell if Carol Bartz is the right choice to lead Yahoo! into a much needed turn-around.
Up Next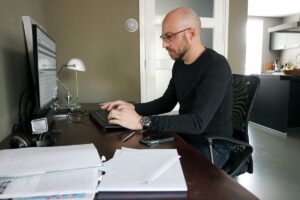 Blogs are an incredible tool for building brand awareness and even driving sales. The best way to get long-term benefits from your business's blog posts is to prioritize SEO and thorough topic planning. Here are the basics and the detailed logistics to know.   The Basics 1. Choose effective topics. Successful content marketing requires creating...