Yes. Design Is Good for Business.
"Design is now firmly on the business agenda. No longer the cherry on the cake for high-end goods and luxury brands, over the past decade it has gained relevance for the way organizations are structured, how they operate and how they think." –Pietro Micheli
The fallacies of yesteryear, where design is nothing but expensive decoration, are now gone. Today's consumer has been inundated into the world of design. Companies like Apple, Herman Miller, and Whirlpool have brought the importance of design—at every level—to the customer experience. And we can't get enough.
But is it worth it? All the "Design"? The cost? The investment?
Despite design being notoriously difficult to quantify, measure and isolate—the data is in. Design is good for business.
How Good?
According to a recent study of 15 publicly traded design-centric companies over a 10-year span from the Design Management Institute, design-driven companies outperformed the S&P's 500 by 228%. Another study out of the UK found that every 1£ spent on design led to more than 20£ in increased revenue. Other studies over a wide variety of industries have overwhelmingly found a clear correlation between good design and performance.
But, How Does Design "Work"?
Wow, all those crazy things designers say are true. But what the numbers don't say is how design is good for business. And unfortunately, this is where things get truly complex. Many factors correlate to how design functions in a business.
Here's a few:
1. The Wow Factor
Great design makes products more appealing, compelling to use and more relevant. Aesthetic design alone can differentiate you from other competitors.
One of the most famous examples of how design can differentiate and create that "Wow Factor" is Target—or should we say Tar-zhay. In the 1990s, Target was faced with increasing competition from similar low-cost stores like Wal-Mart and K-Mart. Target had a choice: be another low-cost everything-and-the-kitchen-sink store, or differentiate through design. Now, Tar-zhay is the it place to shop for cost conscious, design-focused individuals all over the US.
2. Brand Expression
In our increasingly internet-driven world, people want to connect with brands as extensions of themselves. More than ever, we see, interact, tweet and Facebook-stalk the brands we love.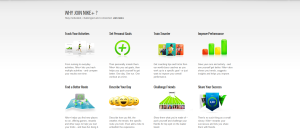 A powerful example of leveraging the internet for brand expression comes from Nike. In recent years Nike has cut 40% of their traditional marketing budget and moved it into the digital space. Nike has made a significant investment into crafting a multichannel digital presence that not only fosters connection with the brand, but also with other Nike brand lovers. Before the switch to a digital focus Nike would have only been able to reach a limited audience at any one time. Now, Nike is able to reach a wide audience on a daily basis without the massive price tag of a Super Bowl commercial spot.
Dig a little deeper into how you can use social media to drive your business by downloading our free whitepaper, "Social Commerce & Your Ecommerce Strategy."
3. Solving Unmet User Needs
Design reaches further than aesthetic appeal. Designing is a way of thinking; it emphasizes both empathy and research. It's a tool that can be used to look at the world in new ways, to seek out problems and tackle them in unique, often unexpected ways. At the end of the day, design is about finding solutions.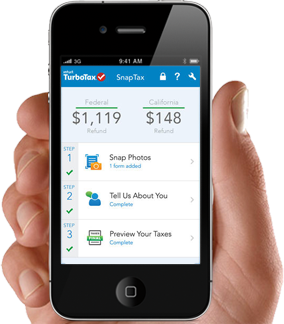 In 2007, the founder of Intuit found his company was not innovating fast enough. He brought together a team of people to encourage greater design thinking within the organization. This teamed worked together to understand customer frustrations and desires so that Intuit could better understand them. As a result of this new design thinking they developed SnapTax, a mobile app that allows users to complete their taxes in 10 minutes or less. Within weeks of its launch, the app had more than 350,000 downloads and remains immensely popular among TurboTax users today.
Regardless of your views on the aesthetics of design, it is all about strategy and how you approach the problems your business is facing.