Was Your Website Hit by the Yoast SEO Bug? What to Do Next
Recently, a bug in Yoast SEO's latest update toggled a setting that changes the way search engines index images and attachments. This error affects website that updated to Yoast 7.0 through Yoast 7.0.2, which went live on March 6, 2018. This bug did not have a negative impact on all websites, However, some marketers reported a significant drop in search ranking (and organic website traffic). We highly recommend checking the configuration of your Yoast SEO Media plugin to ensure your website was not affected.
Wait, what is Yoast? Yoast SEO is a CMS plugin that helps marketers optimize webpages on their website (among other things). If you're unsure whether or not you have Yoast, you can check by visiting your website and inspecting the source code (CTRL+U). Do you see any mention of Yoast? You can quickly check by using the Find feature (CTRL+F) and entering "Yoast." If you have Yoast, you'll see something like this:

And if you have Yoast SEO, you should check your settings.
Here's how to check your settings:
On the left side of your WordPress menu, click the Yoast SEO icon
Click the Search Appearance link
In the Search Appearance box, click the "Media" tab
Here's what to do next:
While this issue has been rectified, it was serious enough that Joost De Valk, the founder of Yoast, offered an apology to users:
"This post serves both as a warning and an apology. We're so very sorry. We messed up. I myself, am sorry. More so than normal, because I came up with and coded this change myself."
Overall, Yoast SEO is a solid SEO plugin. We especially like Yoast's dynamic XML sitemaps. The mistake is unfortunate, but the apology is sincere. For more information on the issue, Yoast has created a detailed post for those affected (and not) so they may learn more about the bug.
And if you're unsure whether the bug had any impact on your organic traffic, we're happy to look at your Google Analytics. Let's talk!
Up Next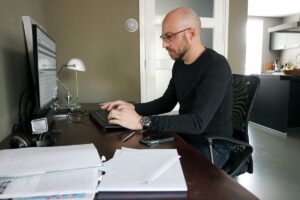 Blogs are an incredible tool for building brand awareness and even driving sales. The best way to get long-term benefits from your business's blog posts is to prioritize SEO and thorough topic planning. Here are the basics and the detailed logistics to know.   The Basics 1. Choose effective topics. Successful content marketing requires creating...