"You" Marketing
Traditional marketing focuses on making a sale and ends once that sale is made. In other words, traditional marketing is "me" marketing. Here's our business, here's our product.  Our newsletter will reach out to you each month to check in.
Smart marketing is "you" marketing. "You" marketing is when every message, every conversation and every touch-point is about the consumer. Rather than count your money, you should be counting the number of new relationships at the end of each month.
"You" marketing recognizes the numerous channels and opportunities to connect with an audience. Get rid of the mindset that the bigger the audience, the better. A more efficient mindset to consider is that a smaller, targeted audience translates into a bigger bulls-eye. However, the bulls-eye in this instance is not to close, but rather gain initial approval from the consumer and then broaden it.
Consider a cancer screening center that distributes a press release, outlining a new study that reveals an increased risk for prostate cancer in men with high-protein diets. The press release then links to the website, which offers a free PDF download of the full study. At the end of the study, there is a brief description and link to an application allowing men to enter diet-related information to calculate their individual risk. Depending on your risk, the results may highly recommend that you schedule a screening. This recommendation includes a 1-800 number that connects you instantly with a specialist. The end goal for this center is to generate cancer screenings.
A competitor may decide to rely strictly on Google AdWords Pay-Per-Click advertising to send traffic directly to a page with a 1-800 number. The cancer screening center that distributed the press release enjoys a 40% higher number of incoming calls to their specialists.
Scenarios aside, it's about finding the right marketing combination that pushes consumers through the sales cycle, no matter how many necessary steps are required in between.
The first step to finding the right marketing combination is to be aware of every single marketing weapon in your arsenal. Apply benefits and features of what you are offering to your target audience's everyday life.
Oneupweb now offers an expanded list of services to help you take full advantage of your arsenal. Take a look at our weapons cache and take what you need.
Up Next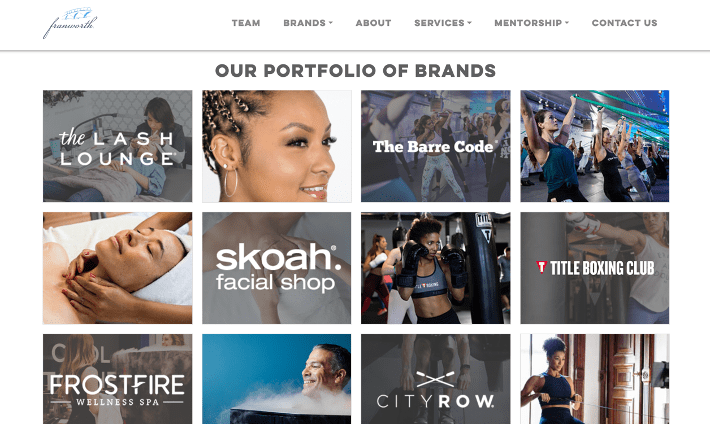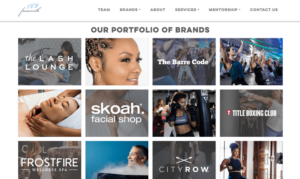 A Budding Franchise Partnership Oneupweb had been working with Franworth indirectly since May 2019 by supporting some of the franchise organization's brands. This website migration project kicked off in late February 2021 and was our first project for the Franworth brand itself. The Problem While growing their portfolio of brands, Franworth realized their Wix website...