You Only Need One Ingredient
A few weeks ago, Nick posted a blog here at StraightUpSearch about podcasting and its value to your overall marketing. It warmed my heart to see that post go up. Podcasting is near and dear to me, and I think it's an exceptionally powerful media that is still dramatically underutilized.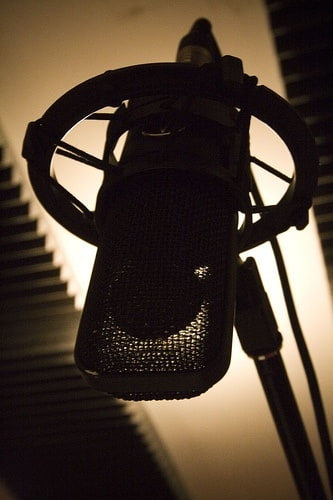 Nick did a nice job in his post of touching on integrating podcasts as a piece of a larger marketing strategy. That's spot on. The real power of podcasting is when it becomes a part of larger efforts.
While this is all well and good, a lot of folks get a little antsy thinking about podcasts. It feels like such a departure from what they are comfortable with. It tends to raise a host of questions—What will I talk about? How will it sound? Will anyone find it interesting? And on, and on and on….
Podcasting really isn't all that different. It doesn't have to be anything more than a conversation. The only thing different about this conversation is that it's recorded.
So don't worry too much about the small stuff. There are pros that can help iron out those production details (Oneupweb has plenty of experience with this, in fact). There's really only one thing that's essential in order to put together a good podcast that people will listen to.
Passion.
That's it.
You just have to believe in what it is you're doing. Be excited. Get fired up! I've had the opportunity through the years to be exposed to a myriad of different industries and services, including core aeration, calendar sales, pest control, Sarbanes Oxley compliance, etc. And in almost every case, I've gotten riled up about the topic and been genuinely excited about the possibility (Yes, even with Sarbanes Oxley!). The common trait has always been the conversation I've been a part of. When people have conviction and passion, it's easy to get caught up in it.
And that's all you need for a knock-out podcast. Don't worry about scripts, or characters or who's going to say what. That all works itself out. Just get excited and get it recorded!
So during this traditional time of reflection as the calendar turns over, to not just a new year, but a new decade, think about how you can open up another channel to connect with customers and partners that share your passion.
Photo courtesy of southerntabitha.