Your Brand Needs a Data-Driven Content Calendar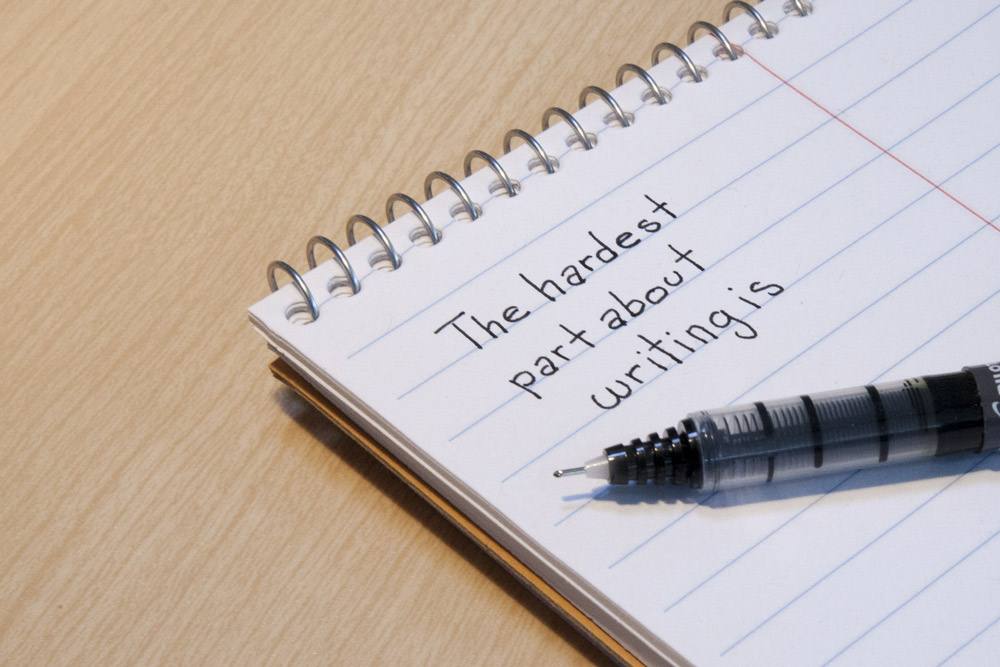 Sometimes the hardest part about writing is finding something to write about. I have heard this time and time again from busy, resource-strapped marketing departments. They all want to blog regularly in order to establish their brand as an authority. However, it's hard getting anywhere when your editorial compass is broken.
Writing is hard.
Writing great content is hard.
The most useful tool for any organization to blog effectively and efficiently is a Content Editorial Calendar. The calendar is specifically tailored to each of our clients and their industry, although it usually consists of at least four blog topics per month. And we're not just spit balling random topics that we hope will perform well in search results. All of the content included on the calendar are backed by five-years of search trend data and keyword research.
Data-Driven Editorial Calendars
1.) Content Audit
Before we do anything, we must take inventory. This includes a complete audit of content that's already on your website and blog. This serves two purposes. One, it helps us understand the topics that are relevant to your organization. Two, it keeps us from repeating content that has already been produced. After we sift through your website, we take a deep dive into trade magazines, competitor websites and online publications in order to learn more about hot topics in your industry. This process helps us identify valuable "content gaps" on your website/blog.
2.) Search Trend Research
Once we have collected several dozen topics, we run each one through Google Trends in order to collect five years of trend data. This helps us identify when users are most likely to be talking about or search for a particular topic. This is the crux of the content calendar. We aren't just writing at random. Instead, we are carefully planning each piece of content and publishing that content at a time when search volume is at its absolute highest.
3.) Theme Planning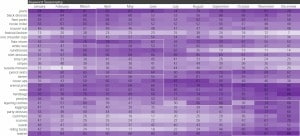 The next step involves organizing all of the topics on a matrix. I apply a "heat map" effect that visually shows when each topic peaks. The fun part is shuffling the topics around so that a clear line runs from the top left corner (January) to the bottom right corner (December). This allows us to group all of the topics by quarter and by month. Each quarter is given an overarching theme that is then supported by three monthly themes. For example:
Q1 Theme: "Get Organized"
January: "Garage Mirage"
February: "Crates, Bins & Wins"
March: "Kitchen Claustrophobia"
 4.) Keyword Research
As is essential to all content projects, we pinpoint short-tail an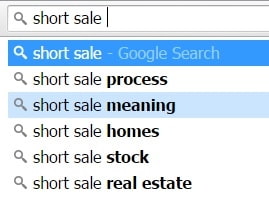 d long-tail keyword that will be targeted in each of the posts. This process also helps us think creatively about blog ideas that support the different topics we have identified. For example, some quick keyword research for the term "short sale" turns up suggestions for "short sale process" and "short sale meaning." In addition to writing about short sale tips, perhaps we should also write some top-level content about the short sale process or hot short sale real estate markets. This example just scratches the surface of the entire keyword research and content development process.

5.) Writing/Promotion Tips
Writing is hard. It doesn't matter if you're a professional copywriter or a marketing assistant, writing is still hard. That's why I like to take all of the hard work out of the writing assignment. Here's what we deliver for every content idea on the calendar:
Optimized title – Keywords to include in the copy
Tips for writing – Example: Feature one tip from three of your most successful franchise owners. Include their name, photo and a link to their local page.
Tips for promoting – Example: Share a "pop quiz" on Facebook/G+ that encourages users to comment and read the blog to check their answer: "Pop quiz! How often should you clean your makeup brushes? a) Every week b) Every month b) Every three months c) Once a year – then check your answer here: bit.ly/09u3ndjk4h"
Additional considerations – Thanksgiving, Back to School, National Margarita Day, etc.
Data-Driven Content Works
In just six months of consistent blog posting and promotion, our clients have seen some impressive results. Great writing + an informed strategy = more qualified traffic.
Client A (service-based franchise brand)
Organic Blog Sessions +57%
New Blog Users +57%
Average Session Duration + 23%
Client B (service-based franchise brand)
Organic Blog Sessions +35%
New Blog Users +32%
Average Session Duration + 11%
Client C (small boutique with e-commerce)
All Pageviews +187%
Entrances +32%
Bounce Rate -16%
If you are impressed with our process (which you should be) leave us a note in the comments section below. If you're interested in an Editorial Content Calendar for your own business or organization, then let's chat! Because if you really want your blog to go somewhere, it's worth having an editorial compass that actually works.