YouTube Interview With President Obama
Today, more than ever, social media is being embraced by mainstream news networks.
Yesterday President Obama took part in an exclusive interview, his first since last week's State of the Union address. But the interviewer was not from a major news network. In fact, the president's interviewer wasn't just one person; he was interviewed by people from across the country.
Moderated by Steve Grove of YouTube, President Obama addressed questions picked from more than 11,000 questions submitted to and voted on by YouTube users.
According to a YouTube blog post, the process of choosing what questions to ask the president was unique:
"To try to get as many question[sic] in as possible, we had a section called "Good idea/Bad idea" in which we tried to solicit short responses from the President on ideas you sent in that might not be presented to him in traditional interviews. And in all cases, we tried to select the top questions that would solicit conversation, lead to substantive answers, and hadn't been asked in previous programs we've had with the President."
If you have ever felt like you have a hard time understanding where your government stands on certain issues, it's becoming easier than ever to find out. YouTube's blogger says, "We hope this interview brings us one step closer to creating better access to your government through YouTube."
Up Next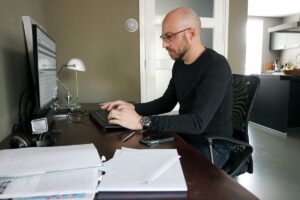 Blogs are an incredible tool for building brand awareness and even driving sales. The best way to get long-term benefits from your business's blog posts is to prioritize SEO and thorough topic planning. Here are the basics and the detailed logistics to know.   The Basics 1. Choose effective topics. Successful content marketing requires creating...