YouTube – Broadcast Yourself in Higher Quality
We're turning on the YouTube this week to discuss the recent announcement that some YouTube videos can now be viewed in higher quality.
Keirsun and James join me in the studio to identify what is higher quality and how it affects video publishers and YouTube viewers.
Our discussion stems from Keirsun's recent StraightUpSearch blog post: YouTube Balances Higher Quality Videos with Usability, which was our most popular blog post last week.
Up Next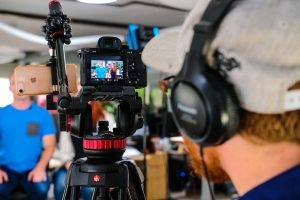 With so many avenues to market your business, determining which will garner the most ROI can be overwhelming. As you're debating where to allocate your marketing spend, do not overlook video marketing. Here are some initial reasons: Video marketing works – plain and simple. Video display ads have been found to earn 480% more clickthroughs...