YouTube – Leader of the Online Video Pack
According to data released today by comScore, YouTube ranked #1 among U.S. online video sites for the month of January. In fact, 1 out of every 3 videos watched in the U.S. were on YouTube.
The comScore data shows that 9.8 billion (yes, billion) videos were viewed online in the U.S. during January. That means that 3.25 billion videos were watched on YouTube in the first month of 2008.
Here's the top 3:
Google Sites – 34.3% (More than 96% via YouTube)
Fox Interactive Media – 6.0%
Yahoo! Sites – 3.2%
As this data suggests, Google is in a prime position to benefit from online video advertising.
Read today's comScore press release for more information.
Up Next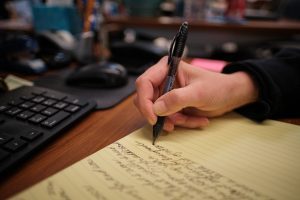 As content creators, we're continuously building content (for our agency and for our clients) to best meet the needs of potential and existing customers. While meeting those needs is important to us, the ultimate goal of content creation is always to drive leads and sales. Gated content is a valuable part of many marketing strategies,...