YouTube – Leader of the Online Video Pack
According to data released today by comScore, YouTube ranked #1 among U.S. online video sites for the month of January. In fact, 1 out of every 3 videos watched in the U.S. were on YouTube.
The comScore data shows that 9.8 billion (yes, billion) videos were viewed online in the U.S. during January. That means that 3.25 billion videos were watched on YouTube in the first month of 2008.
Here's the top 3:
Google Sites – 34.3% (More than 96% via YouTube)
Fox Interactive Media – 6.0%
Yahoo! Sites – 3.2%
As this data suggests, Google is in a prime position to benefit from online video advertising.
Read today's comScore press release for more information.
Up Next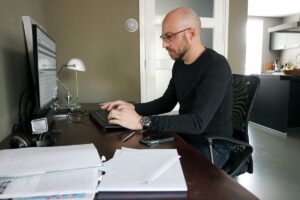 Blogs are an incredible tool for building brand awareness and even driving sales. The best way to get long-term benefits from your business's blog posts is to prioritize SEO and thorough topic planning. Here are the basics and the detailed logistics to know.   The Basics 1. Choose effective topics. Successful content marketing requires creating...