YouTube Needs Google
Bandwagon here I come. We had a family computer outing recently when my husband discovered YouTube.
"Hey honey, have you seen this!" (Of course, I had.)
The three of us sat patiently while downloading several funny animal videos. Our favorite, by far, is a clip from America's Funniest Videos. It's a cat montage put to classical music. Dozens of cats fly across the screen, in mishap after mishap.
We must have watched that very clip a dozen times. Not because it is that funny. No, because in our search to find different clips, we kept getting this same one.
So I'm glad that YouTube will soon have Google as an organized parent to straighten up its content. Maybe then we can watch even more feline fun with the family.
Up Next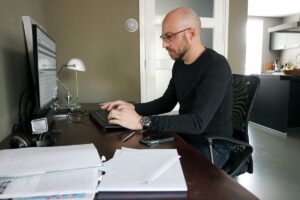 Blogs are an incredible tool for building brand awareness and even driving sales. The best way to get long-term benefits from your business's blog posts is to prioritize SEO and thorough topic planning. Here are the basics and the detailed logistics to know.   The Basics 1. Choose effective topics. Successful content marketing requires creating...