YouTube Needs Google
Bandwagon here I come. We had a family computer outing recently when my husband discovered YouTube.
"Hey honey, have you seen this!" (Of course, I had.)
The three of us sat patiently while downloading several funny animal videos. Our favorite, by far, is a clip from America's Funniest Videos. It's a cat montage put to classical music. Dozens of cats fly across the screen, in mishap after mishap.
We must have watched that very clip a dozen times. Not because it is that funny. No, because in our search to find different clips, we kept getting this same one.
So I'm glad that YouTube will soon have Google as an organized parent to straighten up its content. Maybe then we can watch even more feline fun with the family.
Up Next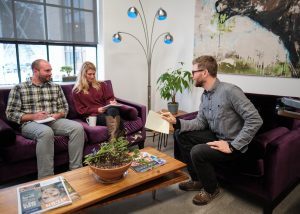 A Gartner CMO survey found that publicly traded companies spend about 11% of total revenue on marketing, and as much as 75% of that marketing budget goes to digital. However, average marketing budget is influenced by industry, audience, cash flow and more. Alas, there's no magic marketing budget based on percentage of revenue or sales. But you...