Zombies in Plain English
The folks here at Oneupweb love Lee LeFever's Common Craft videos. The simplistic paper cutouts explain complex topics like investing money, phishing scams, social media, and most importantly (especially this time of year) Zombies.
We wanted to share this informative Zombie video with our readers in order to alert you about the possibility of a rising epidemic of Zombies during the Halloween season.
So please, watch your backs (and your brains) this weekend. Zombies are not very nice.
Happy Halloween!!
Up Next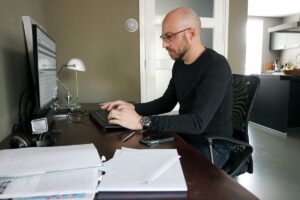 Blogs are an incredible tool for building brand awareness and even driving sales. The best way to get long-term benefits from your business's blog posts is to prioritize SEO and thorough topic planning. Here are the basics and the detailed logistics to know.   The Basics 1. Choose effective topics. Successful content marketing requires creating...