Now Hiring a Senior SEO Project Manager
Oneupweb seeks a bright, highly motivated, strategic and experienced Sr. SEO Project Manager to join our growing SEO team. This is a highly visible role that requires you to be resourceful, creative and persistent for the betterment of the clients we serve.
The ideal candidate is an expert in Google Analytics and Semrush, as well as other industry-relevant analytics and research solutions. They are a technically minded, skilled writer who is comfortable when communicating with colleagues and clients alike. They should have extensive SEO experience with a proven ability to unify cross-functional teams to drive sustainable, exponential organic growth.
This is a position for someone who is obsessed with SEO and wants to reshape the definition of industry best practices. The right candidate thrives in a dynamic environment, possesses strong communication skills, and is quick to take initiative.
Responsibilities:
Develop, monitor and lead strategies that drive high-volume organic search growth and benefit cross-channel initiatives.
Identify key structural, technical and editorial optimizations to improve SEO performance and user experience.
Craft compelling, optimized content for a wide variety of clients.
Develop large-scale programs to grow our SEO practice and drive core business metrics.
Oversee SEO best practices and adoption by cross-functional teams, including content marketing, creative and product marketing teams.
Elevate best practices and be positioned as a thought leader.
Work to provide leadership, strategic insights and feedback to other SEO team members.
Perform detailed website analyses to identify problems and opportunities, with a focus on crawlability, site architecture and content.
Perform competitive research to identify opportunities.
Create and deliver audits and reports for a variety of stakeholders.
Requirements:
3+ years SEO/organic search marketing experience
Extensive knowledge of SEO best practices, search engine algorithms and ranking strategies
Passion to stay on top of news and trends in SEO and online marketing
A background in writing content for a variety of clients and across several digital platforms
Bachelor's degree (or equivalent experience) preferably in writing, publishing, marketing or an associated field
Applied knowledge of keyword research, link building, on-page optimization and technical SEO
Analytical skills, problem-solving skills, and attention to detail
High-level knowledge of HTML and CSS
In-depth knowledge of Google Analytics, Google Search Console, Google Tag Manager, Google Trends, Semrush or Ahrefs, Screaming Frog, and other third-party keyword research, SEO and optimization tools
Familiarity with paid search marketing and how paid marketing and organic search work together
Communication and presentation skills, and the desire to speak to clients
This position offers a competitive salary and benefits along with an amazing opportunity for those who have a passion for our industry. We offer a rewarding and casual-yet-professional work environment in The Village at Grand Traverse Commons – Traverse City, Michigan. If interested, please submit your resumé and cover letter to jobs@oneupweb.com and visit our website at www.oneupweb.com to learn more about our business and culture.
Up Next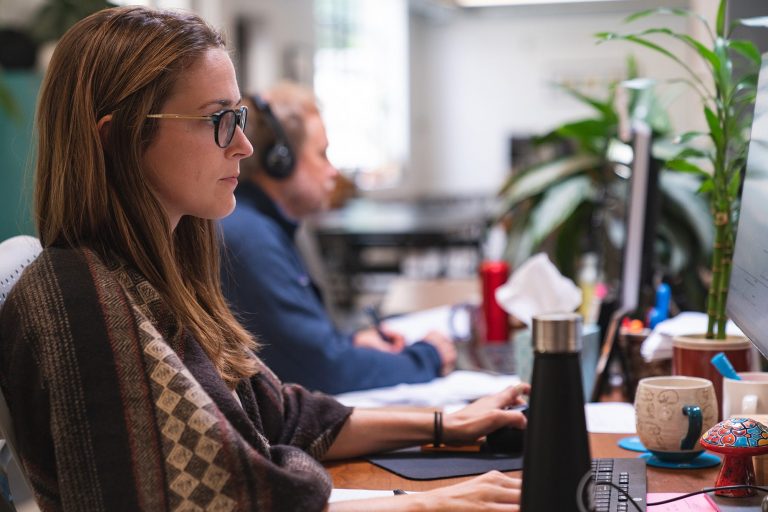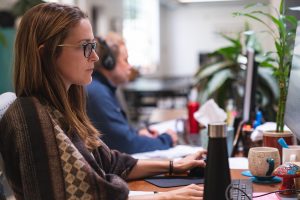 Do you have a knack for making the mundane seem extraordinary? Can you craft a message that connects with readers? We're seeking a writer and strategist who can adopt a brand voice to create compelling content. Projects include developing content strategy based on data, blogging, script writing, website copywriting, and social media writing. The ideal...