Why Choose a Career at Oneupweb?
Oneupweb has been helping local businesses and fortune 500 companies alike for more than 20 years. That means it's a company with room for you to learn and grow your digital marketing skills. Our office is in beautiful Traverse City, Michigan, at the historic Village at Grand Traverse Commons. Many of us work here (hybrid remote), but we also have some fully remote Michigan team members.
If you're interested in working for a company that values diversity, individual and community growth, and meaningful education, look no further than Oneupweb for a digital marketing job in Michigan.
Picture Yourself Working Here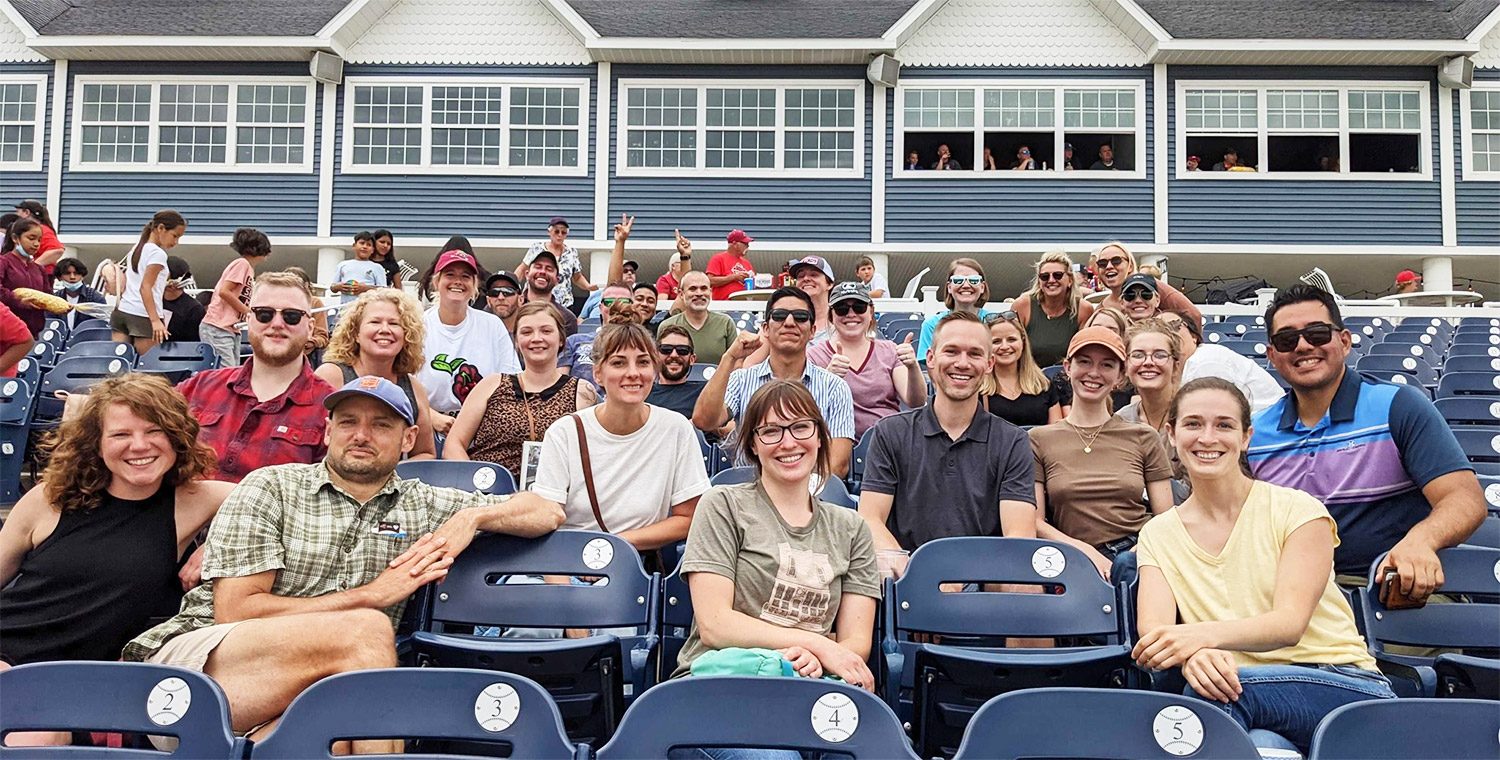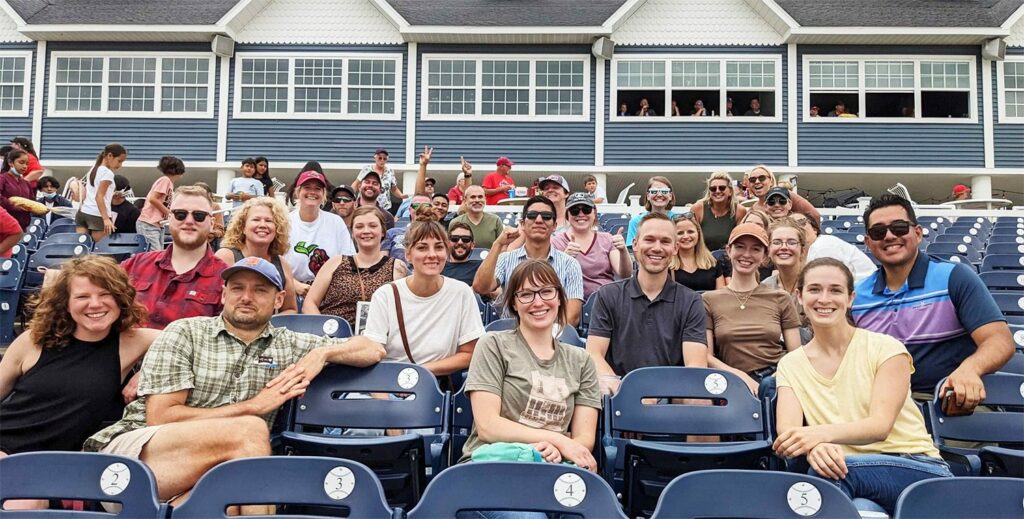 Let's Talk About Benefits
Oneupweb employees enjoy 100% paid medical, dental and vision premiums. Additionally, we're proud to provide a 401(k) with a generous company match. Employees who have reached a two-year anniversary are rewarded with unlimited paid time off.
Get Together, Or Don't
The Oneupweb team gets together for company outings, holiday parties, baseball games, happy hours, and more. It's never an obligation but always a good time. Whether we're watching the local baseball team or playing games at the arcade, we keep office life fun and fresh.
Hybrid Work Environment
Like working remote? Us too! Like working from an office? Us too! When you join the team of digital marketers at Oneupweb, you have flexibility to work where you want, when you want. It's the best of both worlds.
More Than
a Job
One of the best parts about working at Oneupweb is all the small ways leadership shows their appreciation.
Take the Day Off
Each year, in addition to paid holidays and PTO, Oneupweb employees enjoy taking a day off for their birthday and a Ferris Bueller Day (provided they've seen the movie).
Community Involvement
There's good reason to love Traverse City, and we believe in supporting our community. We're proud to partner with local nonprofits like SCORE Mentors and Rotary Charities, and offer employees the opportunity to earn additional PTO through time volunteered at local organizations.
Professional Development
Regular lunch-and-learns from team members are just the start of the training and professional development available at Oneupweb. Team members regularly attend conferences and masterclasses. And each day, 30 minutes are set aside for reading and learning.
Happy Friday!
In the summers, teams take turns and get every other Friday off from work. Year-round, we gather in the office at 3:30 on Friday for beer or cider from our neighbors Earthen Ales or Left Foot Charley.
"It all boils down to one word: community. I aspire for Oneupweb to be a community that allows people the opportunity to be the best version of themselves personally and professionally. It first starts with empathy and self-awareness within the organization by engaging with colleagues, then clients, and ultimately the community as a whole."
Fernando Meza, CEO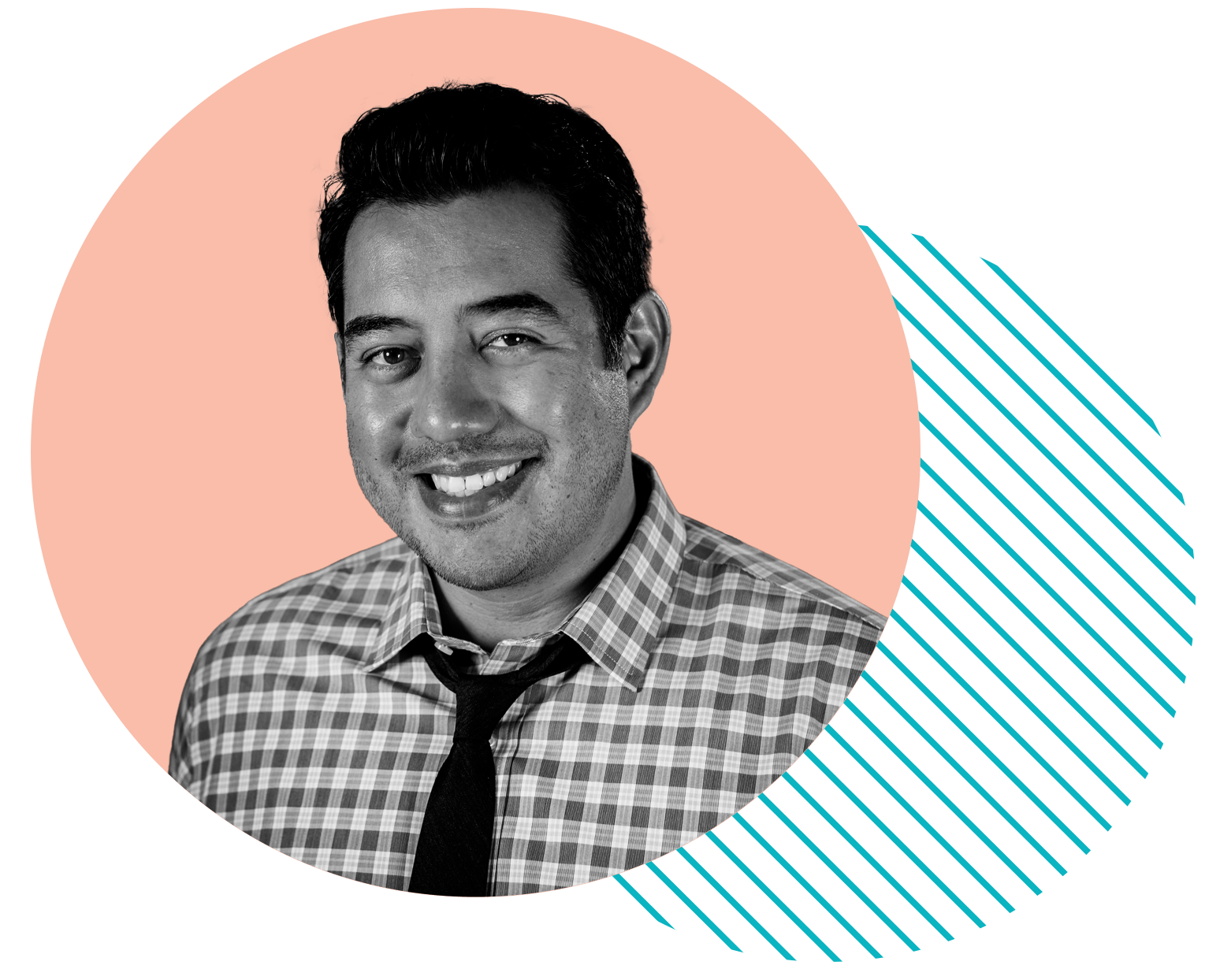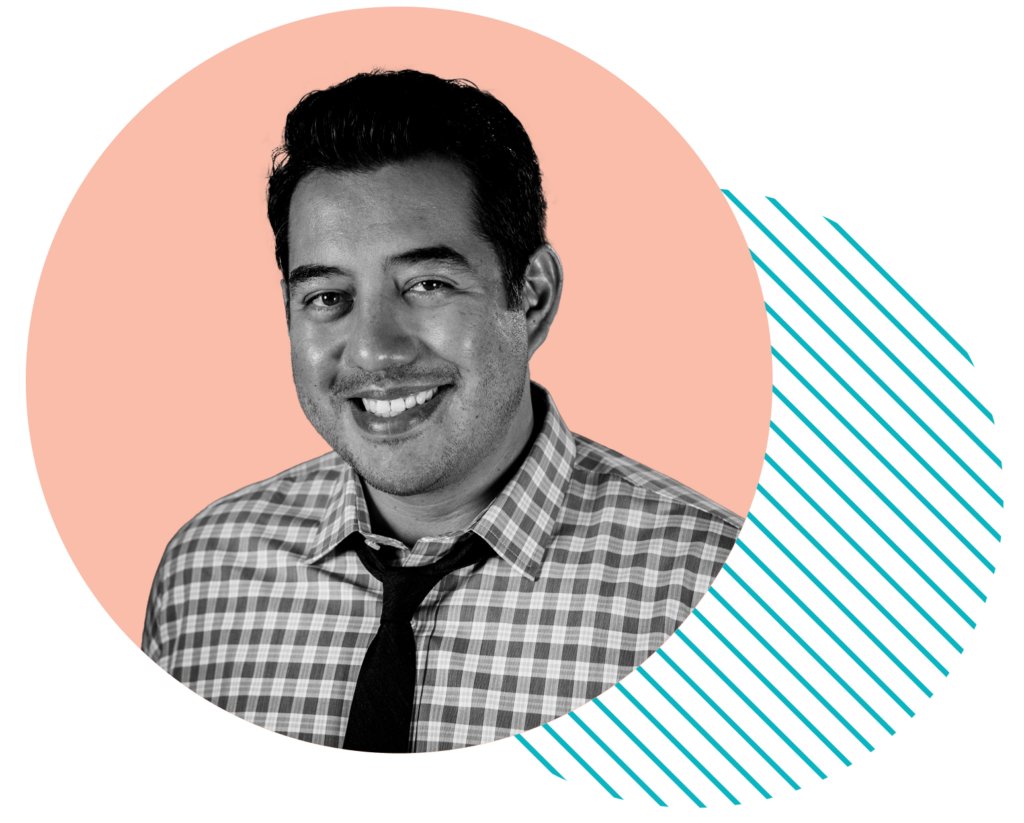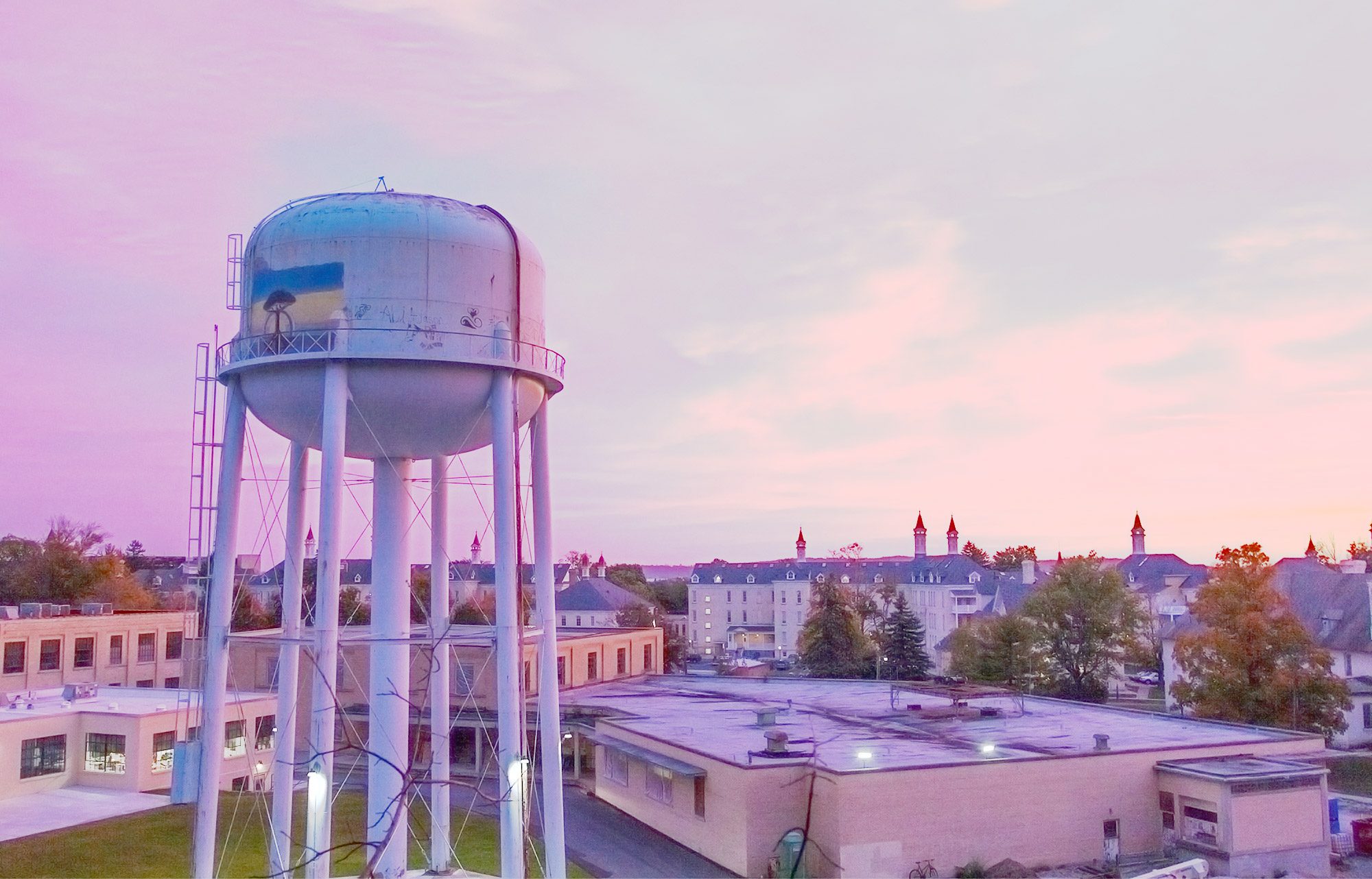 Life In Traverse City
Michiganders know Traverse City's unique culture and the beauty of Sleeping Bear Dunes. Oneupweb's office is located in the beautiful and historic Village at Grand Traverse Commons, surrounded by coffee shops, breweries, and some of the best shopping and restaurants in town.
Work at the Historic Grand Traverse Commons
Thoughts from Our Employees
Oneupweb is willing to teach anyone the skills necessary to succeed and hires good, hard workers. I truly feel like my voice matters within the company and I feel supported by my direct supervisors. There are opportunities to learn and connect with coworkers and the community. The office in an incredible location, as well. I'm very happy working here and can't imagine a better place with more interest in helping you, and our town, succeed. You can have anything you want here, you just have to ask for it (and do the work to get it).

Glassdoor Review | Current Employee, more than 3 years
Oneupweb invests in their employees. There are always opportunities for professional development and career advancement. It's a place where you can grow with the organization. A healthy company culture that encourages a sustainable work/life balance. Management protects their team's time and proactively avoids burnout. The work is rewarding, and the team-oriented atmosphere means you never have to dread coming to work. Everyone can make their voice heard, no matter their job title. New ideas are always welcome. Excellent benefits.

Glassdoor Review | Current Employee, more than 3 years
I'm a "helper" personality and Oneupweb is the first company I've worked for where my helpfulness wasn't taken advantage of. The employees here are all helpers because they know when they need it, you'll be there for them too. Oneupweb is also a place of learning and growing, both personally and professionally. There are plenty of opportunities to join in on trainings that are frequently updated to stay current in the industry. Management is protective of their teams and always open to ideas or trying something new. The environment is clean and beautiful with plenty of places to look for inspiration.

Glassdoor Review | Current Employee, more than 3 years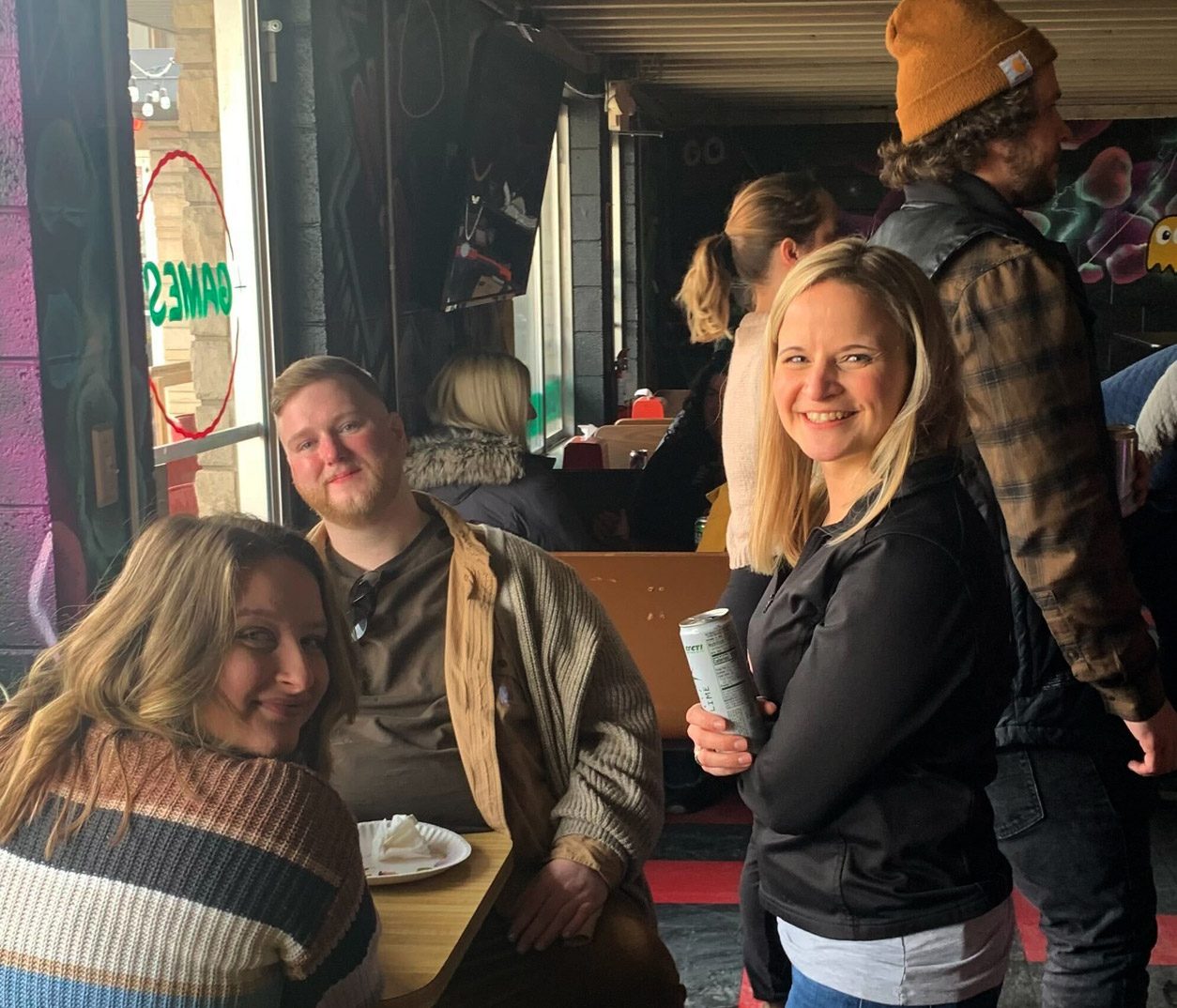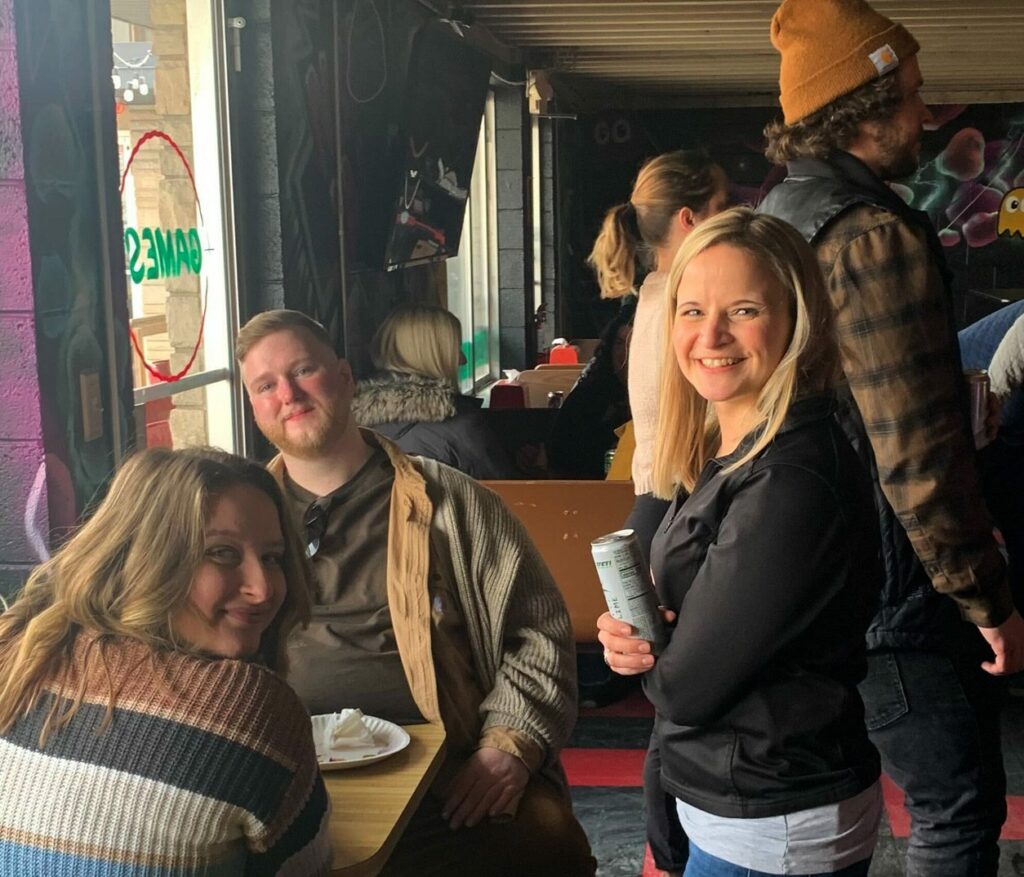 Meet the Oneupweb Teams
Oneupweb is a full-service agency that's proud to be unified across all departments. Get to know each of the departments that give life to Oneupweb digital marketing. Then take a look at our open positions!
SEO & Content
The SEO and content marketing team at Oneupweb is filled with intelligent, data-oriented storytellers. They write compelling campaign and website copy and back it up with results. Our company is known for our SEO success. If you're a writer or an SEO searching for a new digital marketing job in Michigan, look no further than Oneupweb for:
SEO strategist jobs in Michigan
Content strategist jobs in Michigan (in our minds, that automatically means SEO too!)
Content writing jobs in Michigan
Paid Media
Our paid media team is small but mighty. We're launching campaigns for companies large and small across social platforms and search engines. Our paid team thoughtfully makes decisions that meet our clients' business goals. If you're a skilled paid media marketer, from paid search to display ads, you can find the right job at Oneupweb, such as:
PPC specialist jobs in Michigan
Design
If you're looking for a web design and graphic design job in Michigan, look no further than Oneupweb. Digital designers thrive here. Our diverse client base keeps this team busy and creatively fulfilled, whether they're building a new website or crafting something fun for social. Positions we're often hiring for include:
UX design jobs in Michigan
Web design jobs near Grand Rapids, Michigan
Digital content designer jobs in Michigan
Development
Website developers at Oneupweb work closely with other departments and are part of the strategy, not just builders. Our team is filled with senior website developers and WordPress-specialized developers, and they never stop trying new tricks. Apply for a position such as:
WordPress senior engineer jobs/WordPress developer jobs in Michigan
Senior web developer jobs in Michigan – Shopify, WordPress, Magento, WooCommerce, and more
Photo & Video
Talented videographers and photographers come with many different specialties, backgrounds and interests. Our team is comprised of professionals with different skills to flex – from motion graphics to voiceovers – and those special skills set our photo and video team apart. See if we're hiring for:
Photography jobs in Michigan
Video production jobs in Michigan
Video editing jobs in Michigan
Account Management
The account management team at Oneupweb is our most client-forward team. They balance between customer relations and sales as they deliver projects and maintain relationships with our clients. Oneupweb teams work seamlessly under the direction of an account manager so our clients look like rockstars. We're often hiring for:
Digital marketing account manager jobs
Sales & Marketing
Even a marketing agency needs to market themselves. Our sales and marketing team works in tandem to deliver an easy and consistent experience to our potential clients. We market ourselves the way we want to be marketed to.
Executive
At the helm of the Oneupweb ship is our executive team. Working together and across departments, this team seeks to encourage employee development and ensure efficient processes for the company.