Yes, We Can Build That
We are not a straightforward web development services shop. We're a marketing agency with the competency to develop anything our clients need, in-house. Many agencies farm their development work out to third parties – that's just not how we roll. Our web developers work right next to our designers, account managers and content experts to produce solutions for a website that, at its very core, enriches and advances your marketing plan for the long haul.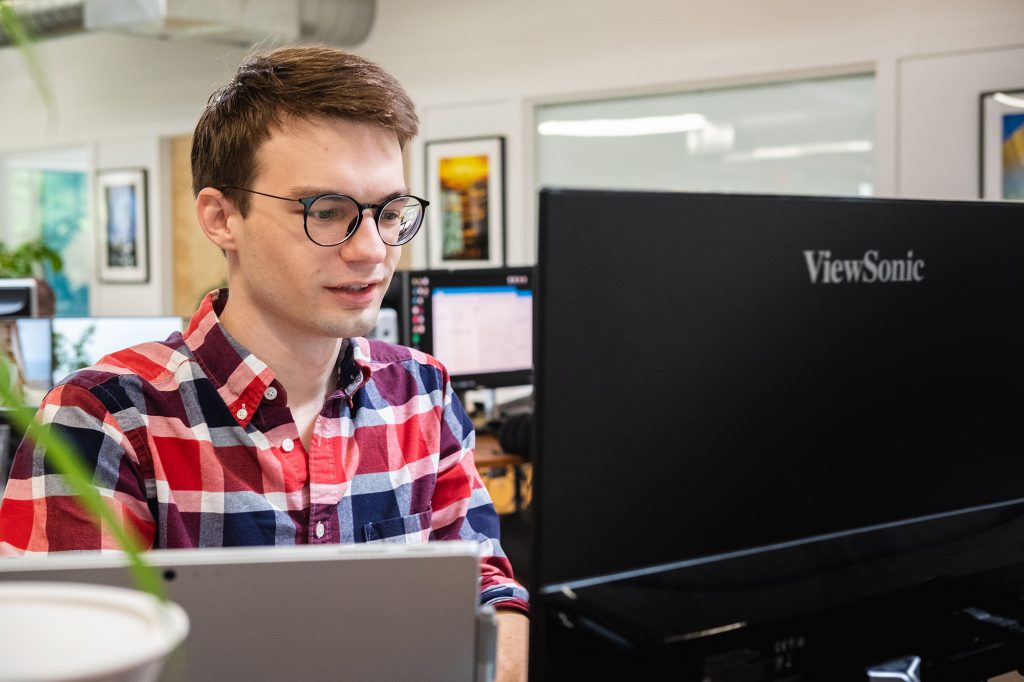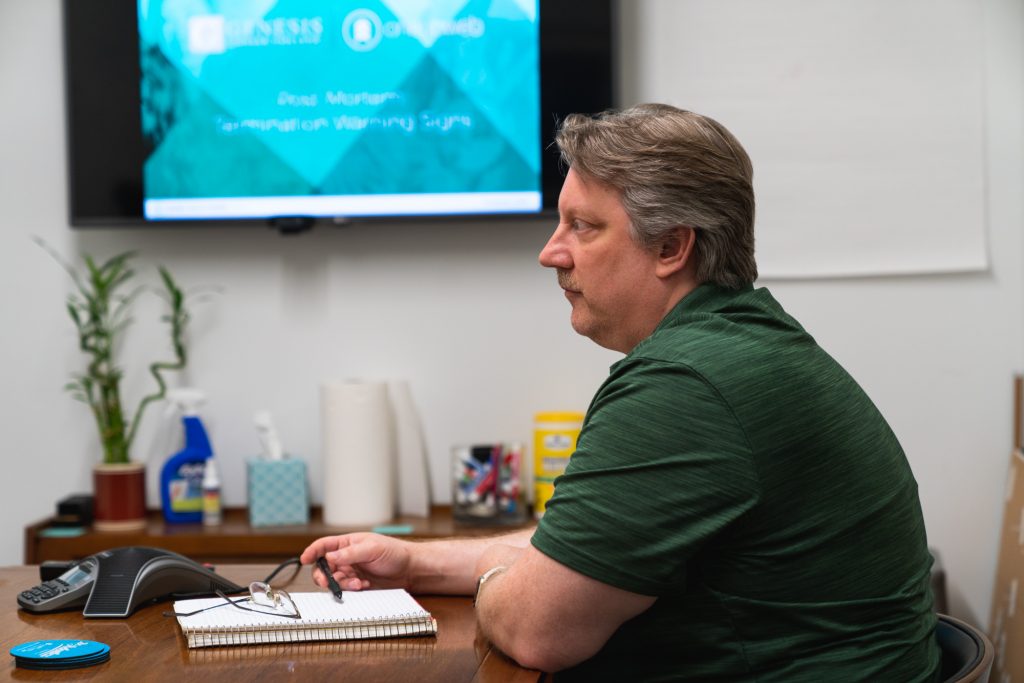 Analyzing audiences is a huge part of our custom web development services. We work with the data analytics experts on staff to determine how we'll build for specific demographics and for the primary browser, device and technology targets. One of our biggest goals is ensuring the vast majority of site visitors have a pleasant, engaging experience. This is how we take care of your audience:
ADA-compliant accessibility checks
Device-adaptive, responsive web development – by default!
Google AMP-compatible development processes
The works
Oneupweb-of-a-Kind Web Development
Our developers are thoughtful. They aren't too quick to adopt the latest development trends. Sure, we research and experiment with them, and some of them we happily adopt. But the web is a perpetual adolescent, constantly growing and changing. It's moody. It changes its mind. New technologies come and go so quickly you can't even remember why they existed. We want our clients' websites to be effective and lasting.
Our web development team is always building their skills – but always in the right direction.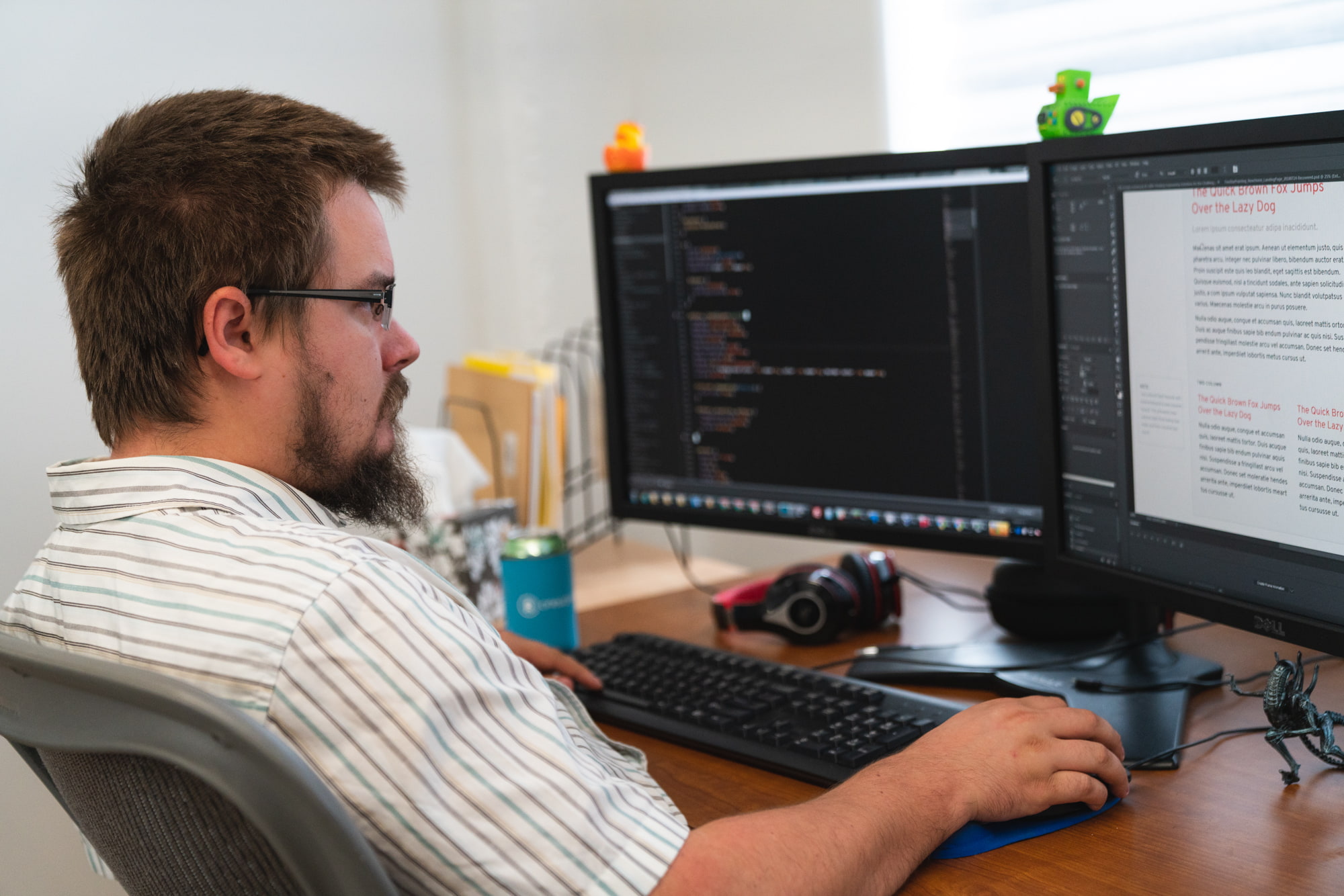 Finally, we're proud to give our clients as much control as possible over their websites. We're experts at customizing your content management platform and can help train you to use it – so you can make content edits, image swaps or even menu changes if you'd like to. That way our team can focus more on the big-picture tasks that'll grow your business, efficiently use resources, and create happy, converting visitors.
Our web development team is goal-oriented, user-focused and ready to hear from you. What do you need? We can build it.
Featuring these core web development services
WordPress Web Development
Our web developers live and breathe WordPress, the world's most popular CMS. They think far, far beyond built-in editing capabilities and plugins to custom-build the features you need. Concerned about Gutenberg? We've been actively preparing for this next phase of WordPress and are ready to help our clients transition smoothly.
Magento, Craft, Drupal, and Sitecore Web Development
Don't use WordPress? We have you covered. Our developers are certified for many other major content management platforms.
WCAG 2.0 Accessibility (ADA Compliance) Whether you're required to have an accessible site or just want to ensure you provide a great user experience, ask our team to tailor our web development and design processes to comply with Level A, AA or AAA WCAG 2.0 accessibility standards.
Google AMP Compatibility With this optional service, we optimize your site speed for mobile users using AMP, which is kind of like scaled-down HTML. We can make your blog or even your entire site AMP-compatible. Because chances are, more than half your audience visits your website on mobile.
Hosting and Domain Management Where should your website's files live? On secure, reliable web hosting. Make sure your users get what they want with every click by enlisting our web hosting and domain management services.
HTTPS/SSL Certificate Installation Support
If your site isn't secure yet (Hint: Your URLs have "http" instead of "https"), it's time to get an SSL certificate. Not only does this protect your customers' private information; it protects your content from manipulation and attacks. We'll walk you through the process to ensure you get on the "https" train and stay there.
UX & UI Design Strategy
(UI = User Interface, UX = User Experience) Let us help you delight users and sweep them right down the sales funnel. Learn more about how we perform UX and UI research to inform incredible design and development.